Frequently Asked Questions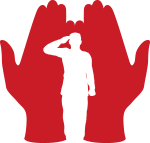 VETERAN PROJECTS
What does VRL provide that the VA does not?
The Dept. of Veterans Affairs confirms that Iraq and Afghanistan veterans suffer the highest levels of suicide in U.S. history. The majority of these cases had a well-documented history of post-traumatic stress disorder (PTSD) that became evident upon returning from combat. VA healthcare representatives announced that their patient backlog will require several years to process thousands of vets waiting for treatment. The Associated Press confirms that over 50 veterans have died waiting for care on that very list. In direct response, VRL has developed a strategy that provides alternative solutions that have a proven record of success. 
---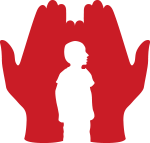 CHILD PROJECTS
Why help children overseas?
Don't American kids need help?
VRL's founders are combat vets of the Iraq and Afghanistan Wars. They've witnessed thousands of children left to die – due to a destroyed medical infrastructure. VRL collaborates with nonprofit partners to locate and provide wounded children safe passage to medical treatment at no cost to the U.S. All VRL physicians volunteer their services free of charge.
How do you know they aren't linked to terrorism?
America's safety comes first. All children undergo rigorous security background checks instituted by the Dept. of Defense's Homeland Security Division before being accepted for treatment. Even if there's only suspicion of a distant affiliation with hostile activity, the child is automatically rejected for treatment and can never reapply for assistance. There are no exceptions to this policy.
What happens after their treatment ends?
Child patients travel with a temporary medical visa that expires immediately upon completion of  their treatment. They go directly from the medical facility to the airport, and return home to the care of their families.
Who pays for this?
There is no cost to the American public. A combination of VRL supporters and pro bono services provided by our volunteer medical staff covers the total cost of all child projects.
---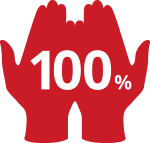 CONTRIBUTIONS
How do I know my donation actually reaches those in need?
VRL is an award-winning 501(c)(3) nonprofit recognized by the U.S. Government as a trusted humanitarian organization. To maintain this status, VRL must provide thorough financial audits that indicate the allocation of every donation–without exception. Failure to do so will lead to status-revocation, forcing VRL to shut down operations. VRL is recognized for a commitment to integrity – through public transparency of all financial records, and was awarded: GuideStar Platinum NGO-Status.
Can I choose who I wish to contribute my donation to?
Yes! VRL provides the option of helping a vet or child by clicking a preference on our website, or by writing it on the memo line of a mailed check. Preference verification can be found on the VRL donor receipt, emailed to you within 24 hours of making a contribution.
Is it safer to donate online, by phone or mail?
VRL's encrypted security features ensure the safety of all online transactions. You will receive an emailed tax-receipt immediately upon submission of your contribution. Additionally, VRL provides 24-hour live security information services – 7 days a week, for all donor transaction concerns whether made online, by phone or mail, at: (212) 390 0293.
Is my donation tax deductible?
Yes! All contributions are tax deductible. Online donations receive an emailed receipt upon submission of your donation. Mailed checks receive a printed receipt by mail – within five business days of the date in which it's received.
What if there's a problem with my donation?
Any issues that arise after completing the transaction can be resolved by calling or emailing VRL using the contact information provided below. An authorized VRL representative will contact you in less than 24 hours of receiving your concern.
What if I have more questions?
---