Identifying Key Issues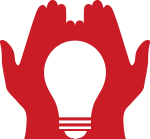 Providing Effective Solutions
In direct response, Veterans Rebuilding Life developed a program based on the personal military experiences of its own members. By utilizing VRL's broad demographic, members were asked to provide detailed information on the factors that led to their successful transition – from military to civilian life. The result: Project 360º a strategy based on the universal components of health, as defined by the World Health Organization which include: physical, social, environmental, emotional, mental and spiritual. By recognizing that these components are interconnected, we understand that a strategy based on isolating components (Ie. prescription pills) will prove ineffective. Project 360º assigns these components of health into phases. Each phase is matched with a program designed to meet its distinct needs. They are directed by a fellow veteran whose been professionally trained to meet the programs needs.
(*Animation Data Sources: CNN Special Report on the VA Scandal | Dept. of Defense's Manpower Data Report | Dept. of Veterans Affairs OIF-OEF Mental Health Report | Published 2014 – Revised 2015)
---

Registration | Mentorship | Mediation
Project 360º candidates are introduced to their assigned veteran mentor, who provides guidance throughout the program's cycle. All VRL mentors are fellow veterans of the War on Terror, professionally retrained to meet the program's requirements. Once registered, candidates begin Phase 1: Military Family Mediation. Here, VRL provides a safe environment in which military families can address the emotional trauma of having a loved one return from war as a changed person. Because the process of reintegration affects the entire family, the participation of every member plays a key role in the success of Phase 1. These sessions are facilitated by a fellow veteran, professionally trained in military family mediation. This unique combination of experience and training provides a clear understanding of the issues, and simultaneously develops trust among all participants. By engaging in a problem-solving process, the military family learns to normalize emotions, frame issues and set tangible goals. Monthly sessions help the family reconstruct relationships incrementally – and lay a new foundation of trust.
---

Education | Training | Employment
Upon successful completion of Phase 1, candidates confide their educational and vocational needs to their assigned VRL case manager. Those wishing to attend school are provided guidance to navigate the complex selection process of locating a military-friendly school and accurately registering for educational benefits. Candidates have continued access to one-on-one tutoring at no cost. Those seeking employment will attend a professional resume-writing course and learn modern job-search tactics, in order to utilize online-digital platforms to expand their network capacity. Those in need of developing new civilian skills can select from a variety of state-approved training courses that lead to a professional certification in the chosen field. This strategy provides candidates with a greater number of employment options that have long-term solutions. Upon completion of training, the case manager schedules interviews on the candidate's behalf through VRL's network of supporting employers. Following the interview process, the employer provides paid, on-job-training, followed by full-time employment.
---

Volunteer Community Service
Upon successful integration of Phase 1 and 2, candidates will become a part of the solution in Phase 3 and find closure through atonement, by volunteering to assist a VRL humanitarian mission. Candidate's are given the option of caring for a fellow veteran or child wounded in the crossfire of the global war on terror. The proven success of Phase 3 can be found here. Those wishing to commit to VRL's cause will receive professional training to meet the requirements listed Project 360º phases. This training is designed to accommodate the needs of working families, by providing schedule flexibility seven days a week. By recruiting 360º graduates, VRL continues developing a team of qualified and committed members who truly understand the program's purpose.
---

Data Driven Solutions
To improve the program for the next cycle of candidates, 360º graduates complete an in-depth survey describing their experiences, both positive and negative. This assessment is the final entry in the candidate's personal record and lays the groundwork for an exit-interview, conducted with the participation of the candidate, case manager, supporting employer and Veteran Treatment Court representative, (if applicable). The data obtained through this process simultaneously provides VRL supporters with accurate and current information, thus increasing the programs credibility, through public transparency.
---