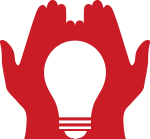 PROJECT 360º
It is glaringly evident that current treatment modalities fail to confront the ongoing veteran suicide crisis. According to the World Health Organization, "No single approach alone can make an impact on an issue as complex as suicide". In direct response, Veterans Rebuilding Life has developed Project 360º, an evidenced-based holistic strategy that targets the interdependent nature of six universal components of health (emotional, mental, physical, social, environmental, and spiritual). Derived from an empirical analysis of the personal reintegration experiences of VRL members and studies on the efficacy of alternative therapies, Project 360º implements an incremental three-phase model to directly combat the suicide endemic and achieve measurable outcomes for veterans and their families.
*Typographic Animation Statistical Data Sources: CNN Special News Report: The National VA Crisis, U.S. Department of Defense; (Declassified) Manpower Data Report, Department of Veterans Affairs Official Press Release; OIF/OEF Veterans Mental Health Report
---

PHASE I
Registration | Mentorship | Mediation
Phase I utilizes a for-veterans by-veterans approach to specifically target the mental and emotional factors having the highest impact on successful transition from military to civilian life. Upon registration, Project 360º candidates are assigned a veteran mentor who provides support, risk assessment and therapeutic guidance throughout program duration. Participants engage in monthly Military Family Mediation, which gradually and safely assists each military family unit in processing the emotional trauma of having a loved one return from war as a changed person. All VRL mentors and mediators are fellow veterans of the War on Terror who have been extensively trained to implement VRL's holistic alternative treatment modalities. The unique combination of personal military experience and professional training allows mentors to lay a new foundation of trust between veterans and their families. As a result, military families learn to normalize emotions, develop problem-solving skills, set tangible goals, and achieve measurable outcomes.
Holistic Treatment Alternatives
In addition to these direct-impact services, Phase I also emphasizes the exploration of holistic PTSD treatments, as an alternative to conventional medication management. Clinical studies conducted by the Dept. of Veterans Affairs have elucidated the statistically robust relationship between PTSD and suicidal ideation among veterans while controlling for comorbid diagnoses. In fact, even veterans with sub-threshold PTSD are three times more likely to express suicidal ideation than those without symptoms. Not only are conventional therapeutic approaches provided by the VA largely ineffective, but they are explicitly ill-advised for veterans expressing significant suicidality. VRL provides a working solution by collaborating closely with veterans and their families to identify and implement evidence-based alternative treatments that efficiently manage symptoms without reliance on addictive and often destructive prescription medication.
---

PHASE II
Education | Training | Employment
In accordance with the comprehensive multi-sectoral approach recommended by the WHO, Phase II of Project 360º tackles the social and physical needs of veterans through partnership at the federal, state, and local level. Upon completion of Phase I, candidates are assigned a VRL Case Manager who applies a strengths-based approach to ascertain educational and vocational goals. Case Managers register candidates for education benefits, locate military-friendly schools, navigate complex enrollment processes, and provide continued access to free one-on-one tutoring. VRL offers a professional civilian skills course in which participants utilize online digital platforms to expand their professional network capacity. Those in need of developing new skill sets, can select from a variety of state-approved training programs that lead to professional certifications, upon completion of training. This affords each candidate a greater number of employment options in their chosen field. Post-training, candidates are scheduled for interviews through VRL's extensive network of supportive employers. In exchange for providing their workforce with quality veteran employees, these supporting companies provide VRL candidates with paid, on-the-job training, and full-time employment opportunities.
---

PHASE III
Service | Commitment | Recruitment
According to research, the most significant predictor of suicide attempts among veterans is combat-related guilt. Phase III of Project 360º accosts environmental and spiritual factors through offering candidates opportunities to atone via participation in community service. After successful integration of Phases I and II, candidates may volunteer for a VRL humanitarian mission and are given the option of either caring for a fellow veteran or for a child wounded in the crossfire of the global War on Terror. Those wishing to commit further to VRL's cause may complete the professional training and requirements of a Project 360º veteran mentor/mediator. All trainings are offered on a flexible schedule, designed to accommodate the needs of working military families. By recruiting Project 360º graduates, VRL maintains self-sufficiency and continuously conscripts a diverse team of qualified and committed members who not only understand the program's objective, but are uniquely capable of achieving it. The proven success and measurable outcomes of Phase III can be found here.
---

Data Driven Advancement
In order to continuously improve outcomes for future candidates, all Project 360º graduates complete a comprehensive post-program evaluation. This assessment is the final entry in the candidate's personal record and lays the groundwork for an exit-interview conducted with the participation of the candidate, case manager, supporting employer, and Veteran Treatment Court representative (if applicable). Data obtained from these interviews are subject to exhaustive empirical analysis by VRL. Research findings inform program revisions and, simultaneously, provide VRL supporters with accurate, credible, and publicly transparent outcomes reporting. To register as a Project 360º candidate, please click the red button below and complete the single-page form. An authorized VRL representative will contact you within 48 hours of your form submission:
---