OPERATION ARWA
2023 Child Medical Mission | Mosul, Iraq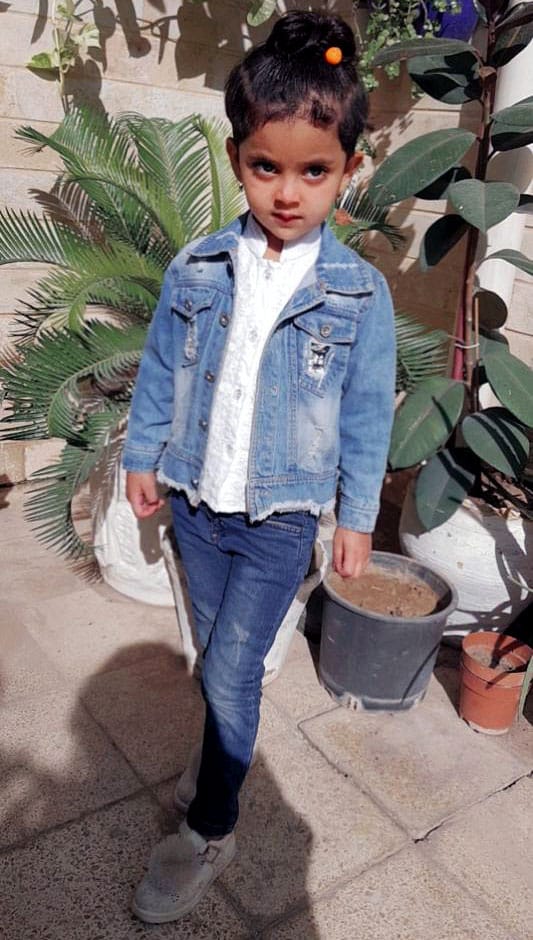 Seen above, is 5 year old medical patient: Awra, who was diagnosed with a congenital heart defect.
Meet Arwa, age 5. She loves ice cream but is too afraid to eat it. She adores school but is too weak to make it out the door without wheezing. Arwa's parents expressed to the team at Veterans Rebuilding Life how helpless they felt when they saw her in tears, unable to attend school due to her weakness.
Arwa had a congenital heart defect that left her incredibly frail; even climbing up the couch left her breathless. Her parents were struggling to make ends meet in Mosul's decimated economy following the destruction caused by ISIS and its predecessor, Al-Qaeda.
Arwa's required surgery cost $3,000, an amount her family did not possess. When Arwa's case came to the attention of VRL's partner, the Iraqi Institution for Development, (IID), she was in the hospital being attended to by staff who could only provide temporary relief as her condition deteriorated.
VRL, IID, and Without Borders, a nonprofit in California, collaborated funds for Arwa's surgery. The operation was a success, and a day after her discharge from the hospital, the team connected with Arwa and her mother through a video chat. Arwa shyly smiled and waved at the team, taking refuge behind her mom.
Arwa's mother expressed her gratitude, saying, "When my daughter returned from the hospital, it was as if a new life was breathed into her. It was as if I came back to life. I can't begin to describe how happy and grateful we are. God bless you all for saving our daughters life."
The team asked Arwa what she wanted to do now that she was healthy. Without a beat Arwa list up: "I want to go to school!" As always, the team would like to extend their heartfelt thanks to the generous donors who made it possible for Arwa to regain her health, attend school, and embrace all the opportunities life has in store for this little girl.
CHILD MISSIONS