OPERATION MARAH
Child Medical Mission | Amman, Jordan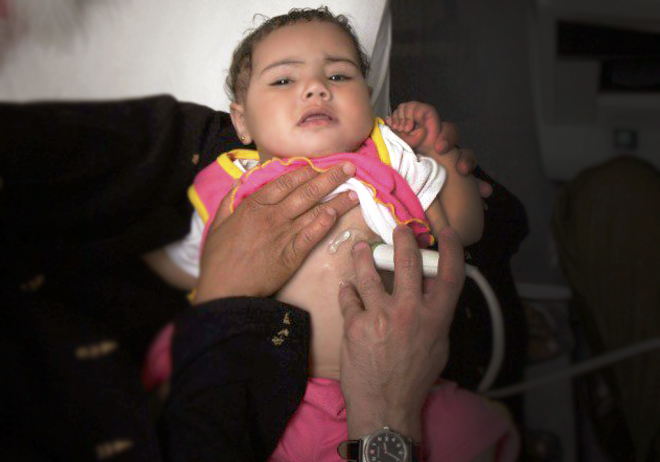 Marah, a name whose middle eastern origins culturally contradict one-another. For some, the name Marah means: "bitterness." For others, it means: "Joy." For baby Marah, who was suffering from congenital heart failure, the definition of her name remained in-question. Marah's surviving family had endured a dangerous journey through the war torn region before arriving to the refugee camp.
She would spend more than a year of their lives. A team of volunteer physicians in the camp examined Marah, and made the medical determination that the complexities involved in her case, were well beyond the medical capabilities of the camp's understaffed and undersupplied clinic.
Despite the odds, Marah's diagnosis was positive, meaning that her health was good enough to risk transporting her out of the refugee camp and into a operational medical facility, where she would undergo a life-saving medical procedure.
A team of volunteers professional from all walks of life are responsible for the successful coordination to locate and transport the child patient from the chaos of the Jordanian refugee camp to the fully equipped medical facility where volunteer surgeons began the extensive, but successful medical procedure to save baby Marah, and give her a second chance at life.
CHILD MISSIONS