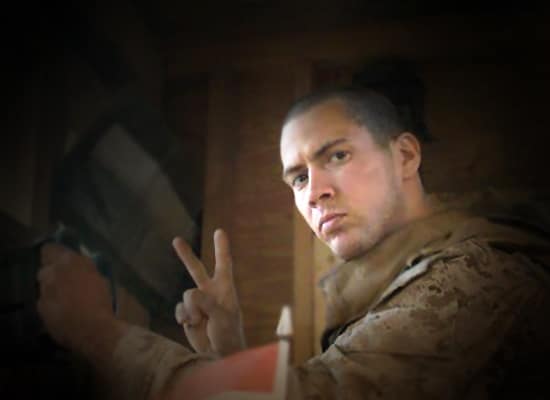 "I consider myself pretty lucky. I wake up every morning and figure I have a second chance at life, so I just get up and go."

—US Marine Corporal Todd Nicely
Corporal Todd Nicely, a native of Arnold, Missouri found his calling as a mentor for junior Marines. At the ripe old age of 26, he earned the title of "Old Man Marine."
Todd met his wife, Crystal, also a Marine, at the age of 24. The couple were stationed at different bases, but within proximity of one another in North Carolina. They married on February 20th, 2009 in Jacksonville, North Carolina.
Todd had already served a tour of duty in Iraq in 2008 before re-deploying to Afghanistan in 2009, where he was directly responsible for the lives of 12 junior Marines in the 1st Squad, 1st Platoon, Company F, 2nd Battalion, 2nd Marines.
On March 26th, 2010 Corporal Nicely was leading 1st Squad back from a security patrol when, just as he began to cross the bridge, he stepped on a pressure-activated land mine. After receiving emergency medical help from his platoon and a medic in a nearby platoon, Nicely was transported to the military hospital in Landstuhl, Germany and then flown back to Washington, D.C. to Walter Reed's Military Advanced Training Center, where amputees get physical and occupational therapy.
Todd had lost all his limbs on that battlefield. His recovery depended on spirit and grueling therapy. Amazingly, dramatic improvement followed, to the extent that he even mastered to drive a specially equipped automobile.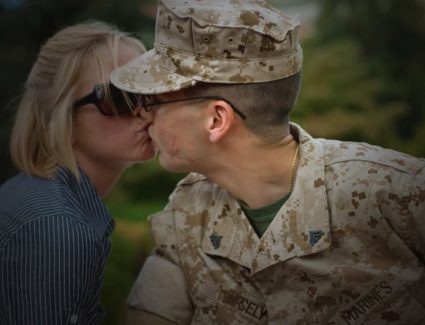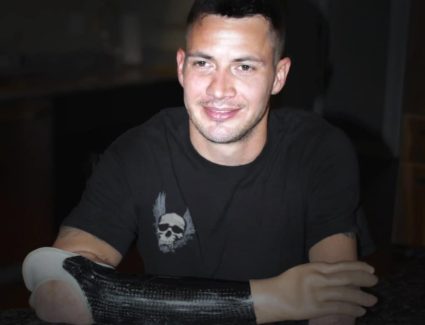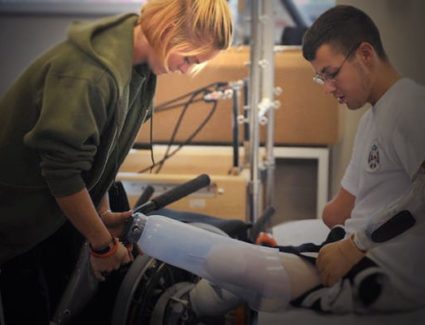 Todd's comment regarding his condition would humble any of us: "I consider myself pretty lucky. I wake up every morning and figure I have a second chance at life, so I get up and go." Todd and Crystal Nicely have learned together what it means to embody the Marine motto, Semper Fidelis. In a recent interview, Crystal mentioned how blessed she feels when she thinks of growing old with Todd and watching their grandchildren together.
VRL was honored to participate in the 2011 Tunnels to Towers Fundraising event to raise the cost of construction to build Todd and Crystal's new spec–home by a lake in the Ozarks, Missouri. A home that represents our gratitude for their sacrifice.
Corporal Todd Nicely is a rehabilitation success story. His courageous attitude toward his injuries provides the keystone for his impressive progress. It is the support that permits all the other pieces to fall into place. He considers himself lucky to be alive and wakes up every morning grateful for a second chance at life.
MISSION ARCHIVE