Veterans Hall of Fame Recipient
New York State Senate | Albany, New York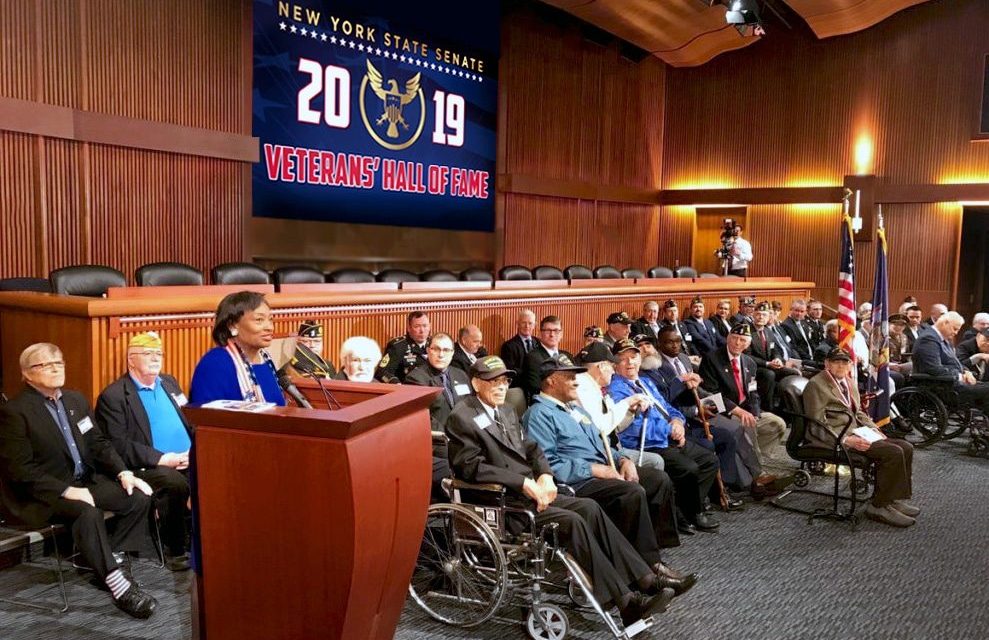 "The veterans recognized here, have dedicated their lives to the highest cause. In doing so, we as individuals and as a nation, have had the promise of living lives altered for the better and greater good. Their bravery, and the courage of their convictions, has helped shape and sustain our nation, one of diverse beauty, and unwavering strength."
—Senator Andrea Stewart-Cousins, President, Majority Leader
.
The New York State Senate formally recognized Memorial Day, at a ceremony held in the Empire State Plaza, located in Albany, New York. Veterans Rebuilding Life was honored to be inducted into the State Capitol's Veterans Hall of Fame.
The Senate recognizes remarkable veterans who've distinguished themselves in both military and civilian life. Candidates are nominated by acting Senators, who selection is  based on the candidate's record of service to the nation, and extensive contributions made to their local community. The ceremonial event was opened by acting President and Majority leader; Senator Andrea Stewart-Cousins, who made the following statement:
"The veterans recognized here have dedicated their lives to the highest cause, and in doing so, we as individuals and a nation have had the promise of living lives altered for the better and greater good. Their bravery and the courage of their convictions has helped shape and sustain our country, one of diverse beauty and unwavering strength."
Additional guest speakers included: Arsenal Commander Colonel Milton Kelly, Minority Leader Senator John Flanagan, and Chairman of Homeland Security and Military Affairs; Senator John Brooks. Seen centered in the photo above, is New York State Senator Michael Gianaris, alongside Dre Popow, and Christian Zamora of Veterans Rebuilding Life, seen here at the Senate Assembly, inside the State Capitol Building of Albany, NY.