HomeServe fundraises for Veterans Rebuilding Life
NORWALK, CONNECTICUT
MAY 24TH, 2023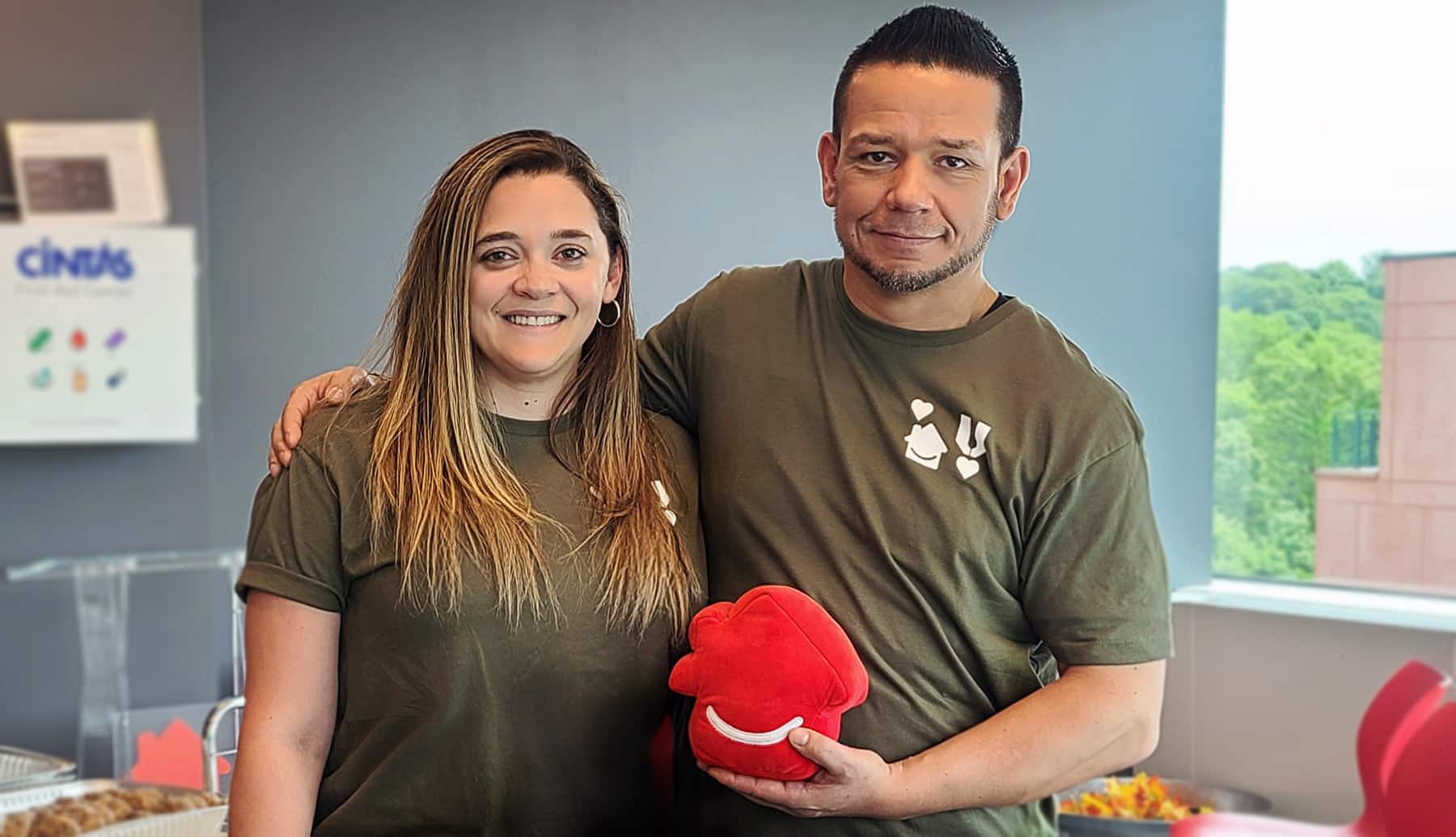 Above left is Kelly LaFortune, associate account manager of HomeServe USA, standing with Dre Popow, executive director of Veterans Rebuilding Life, seen here at the 2023 fundraiser held in Norwalk, Connecticut.
HomeServe USA, a Connecticut-based company that specializes in providing comprehensive home repair and maintenance services, launched a successful fundraiser in-support of Veterans Rebuilding Life, raising more than $2,000 selling t-shirts that were designed by the companies creative team, seen in the photo above. HomeServe donated the total amount raised in support of the veterans program: Project 360º.
HomeServe USA has a history of supporting American veterans, by providing employment programs and client services tailored to members of the military community. Veterans can take advantage of exclusive discounts and priority service scheduling. To learn more about HomeServe's commitment to veterans, please visit their official website.