St. Helens 5K Charity Event
Howard Beach | New York
October 7th, 2023
In the early hours of Saturday morning, members of Veterans Rebuilding Life volunteered to participate in the 5K charity run, in solidarity with fellow veteran Billy Vallely, on his mission to raise $5,000 for American veterans pursuing training and employment opportunities in the upcoming year. The event was hosted by St. Helen's Church in Howard Beach, NY.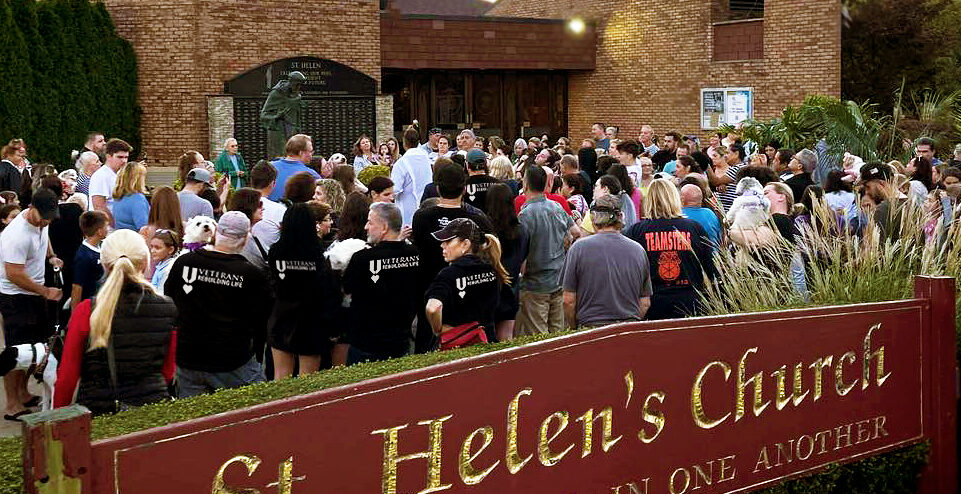 St. Helen's unwavering commitment to supporting Veterans Rebuilding Life dates back to 2021, when they came together to mourn the tragic loss of 14 U.S. service members in who died during the fall of Kabul in Afghanistan. In a moving tribute, St. Helen's held a memorial ceremony to honor these fallen service members, led by none other than Billy Vallely, a Marine Corps veteran and a dedicated member of VRL.
Since that poignant moment, Veterans Rebuilding Life has remained an integral part of St. Helen's community, actively participating in the church's charitable endeavors. Among these initiatives, the annual 5K charity run has stood out as a beacon of hope and support.
Despite the gloomy weather, the tight-knit community of Howard Beach turned out in full force on that memorable Saturday morning, ensuring the success of the event and helping Bill Vallely reach his $5,000 fundraising goal. Bill, speaking with gratitude and determination, remarked, "Every penny donated today will directly contribute to VRL's programs, providing training and employment to veterans like myself."
The event marked the beginning of a series of fundraising marathons for Billy, all leading up to the 2023 NYC Marathon. Billy's unwavering commitment continues to shine as he embarks on a 26.2-mile journey to support the veteran community. In the heart of Howard Beach, under the banner of St. Helen's, a community came together, reminding us all of the enduring power of compassion and solidarity with those who served our nation.