Douglaston Manor | Queens County, New York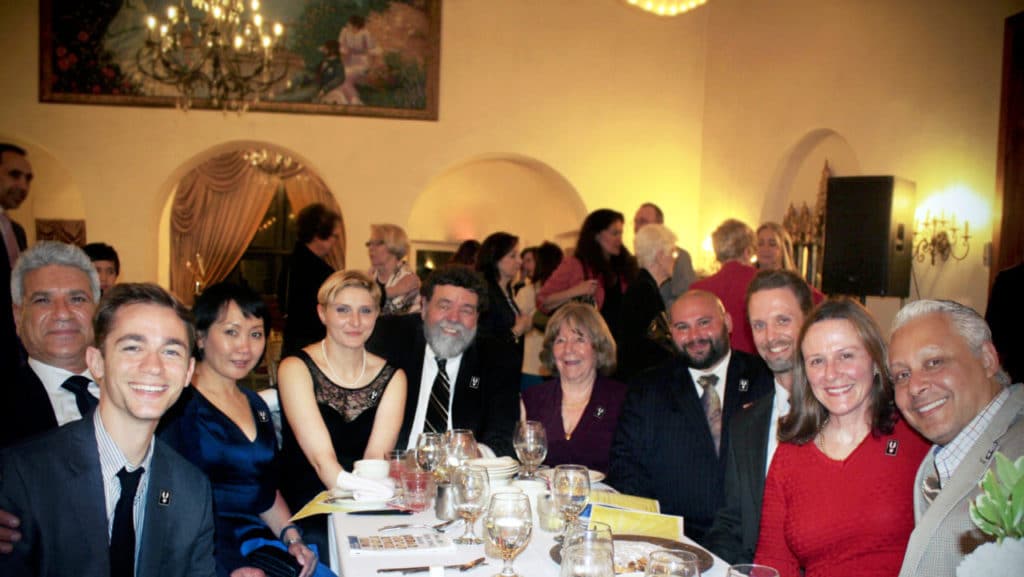 Veterans Rebuilding Life was honored to attend the Times Ledger's Annual Impact Awards Ceremony, held at the beautiful Douglaston Manor, located in Queens, NY. Veterans Rebuilding Life was formally recognized at this year's Gala for their continued support of the local veteran community, by providing pro bono humanitarian services to NYC vets, through VRL's base-of-operations located in Astoria – Queens, NY. Seen above from right, is last year's Impact Award Honoree; Jason Sagebiel, a Marine Corps veteran of the Iraq War, and current member of Veterans Rebuilding Life. Jason is accompanied by VRL directors: Christian Zamora and Dre Popow, seen here accepting the Queens Impact Award on behalf of Veterans Rebuilding Life. Fourth from right is Lana Mulanev, executive director of the  UZSO®, a registered nonprofit organization focused on the cultural preservation of the Kalmyk heritage. Lana is accompanied by VRL members: Damia December, Louis Costa, and Ameer Aljubouri.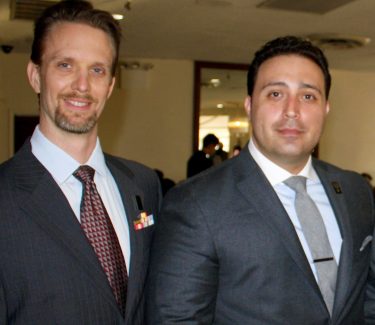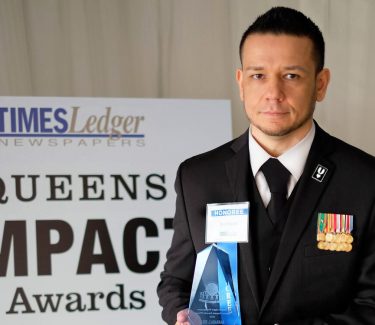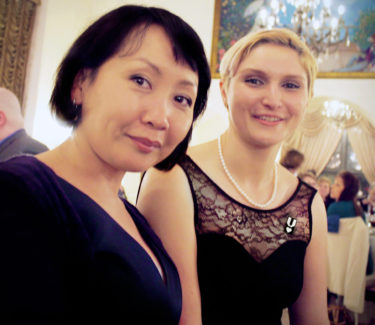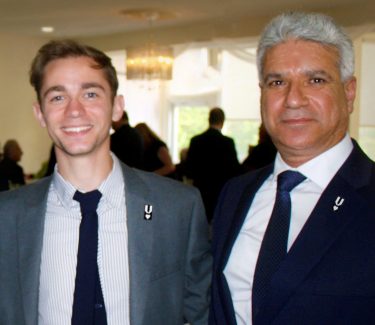 The Times Ledger is an award-winning weekly publication that delivers breaking news, political analysis and enterprise projects, since 1919. Over the course of the past decade, Times Ledger reporters have won over 200 National and State journalism prizes. Each year, the publication celebrates individuals who've had an extraordinary impact on their local communities.
Honorees are nominated by the public in which they serve and must meet the standards established by the Awards qualification of a proven dedication toward making a significant difference in the lives of the people within their communities. The Times Ledger honors a selection of the nominees to be formally recognized at the annual Impact Awards Gala, held at the landmarked Douglaston Manor in Queens, NY.
Thanks to the generosity of the event's coordinator; Ms. Linda Lindenauer, VRL members were able to attend with the support of their friends and family, seen in the picture above. We wish to thank everyone at the Times Ledger for their tremendous generosity and goodwill toward our grassroots organization.