POW-MIA Observance Day Event
Venue Sponsored by the McGovern Estate | Manhattan, NYC
Veterans Rebuilding Life held the first annual Manhattan Event at the Park Imperial Building on 56th Street in New York City. Thanks to the generous support of Kevin McGovern, the event was held in his private Penthouse on the 72nd floor, providing attendees with a stunning view of Central Park and the Manhattan skyline. Guests honored VRL by traveling from all over the globe to attend the one-night event. Long-time supporter: Louis Thorne, Managing Director and Global Chief Operating Officer of Fortress Investment Group, provided several of the luxury items being auctioned at the event in-support VRL's new strategy: Project 360º designed to address the needs of this generations vets. In addition, Louis played the role of auctioneer, encouraging guests to 'give till it hurt.'  Seen above from left is VRL Founder Dre Popow, Education Officer José Cabrera, VRL supporter Louis Thorne, Directors Sean Simpson, and Christian Zamora.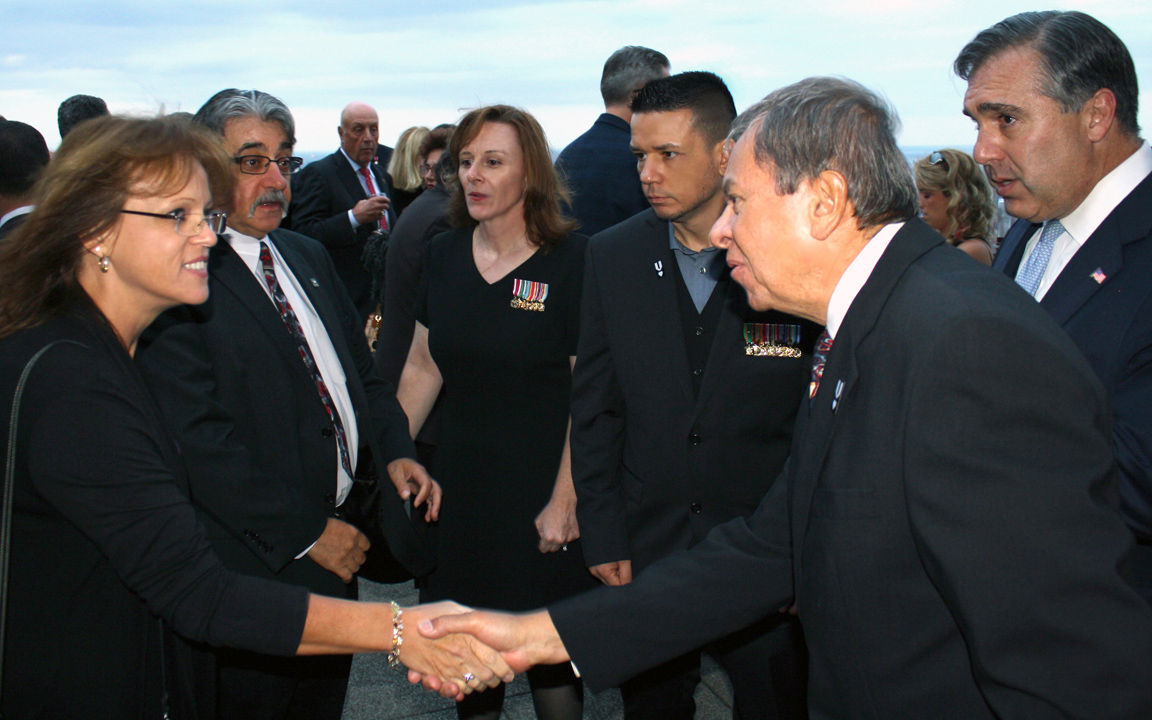 VRL was honored to have special guests: Mr. And Mrs. Marrocco, parents of Sgt. Brendan Marrocco, the first quadruple amputee to survive the ongoing war, attend the event. Brendan was VRL's first Veteran Mission in the history of the organization. By developing and participating in a variety of fundraising events, VRL assisted in the successful completion of a new home for Brendan. The spec-home was built in his native home of Staten Island and is equipped with voice activated utilities, allowing him to remain independent, without the need of round-the-clock home-care. During the event however, the Marrocco's confided to VRL's attending members that Brendan's spec-home suffered serious damage during Hurricane Sandy–damage local state officials will not assist in repairing. VRL is in the process of investigating the issue and promised to assist the Marrocco family to find a solution. (Stay tuned for progress–updates in the coming months).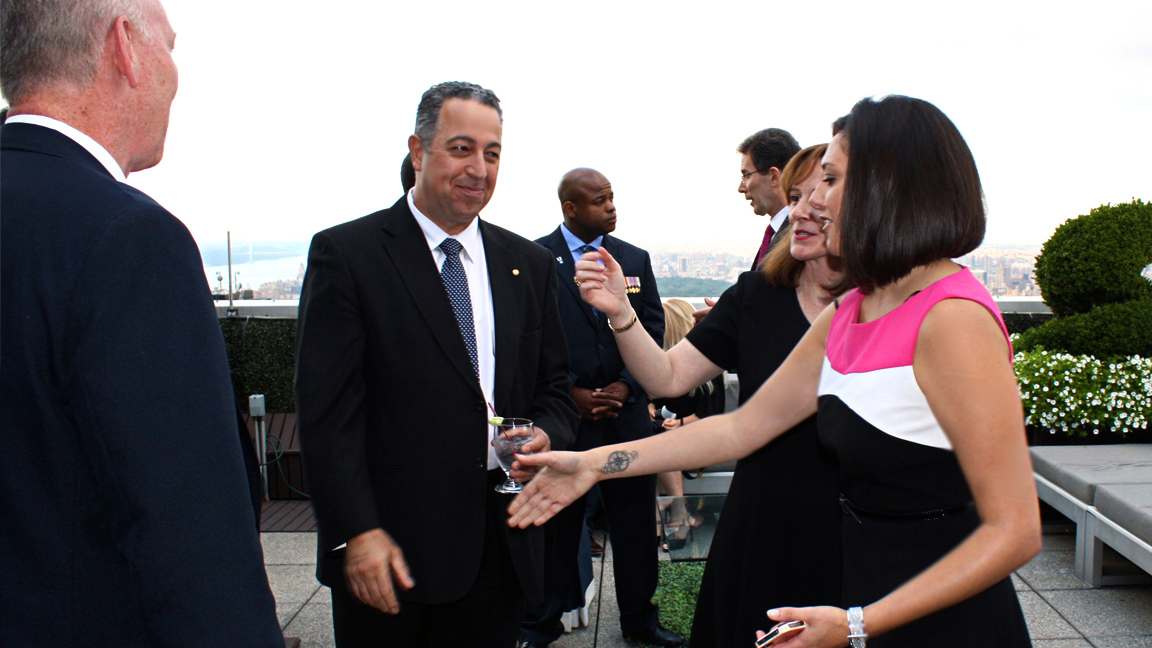 Guests traveled great distances to attend the event, including Ms. Barbara Riso – Senior Art Director of the Martin Group in Buffalo, New York, seen above–right, shaking hands with Mr. David Aboud, who traveled from Toronto Canada to attend. David is the Chairman of the Gift of Life Aman (GOLA) a nonprofit organization that treats children with congenital heart disease, and the Chief Executive Officer of United Technology Solutions (UTS).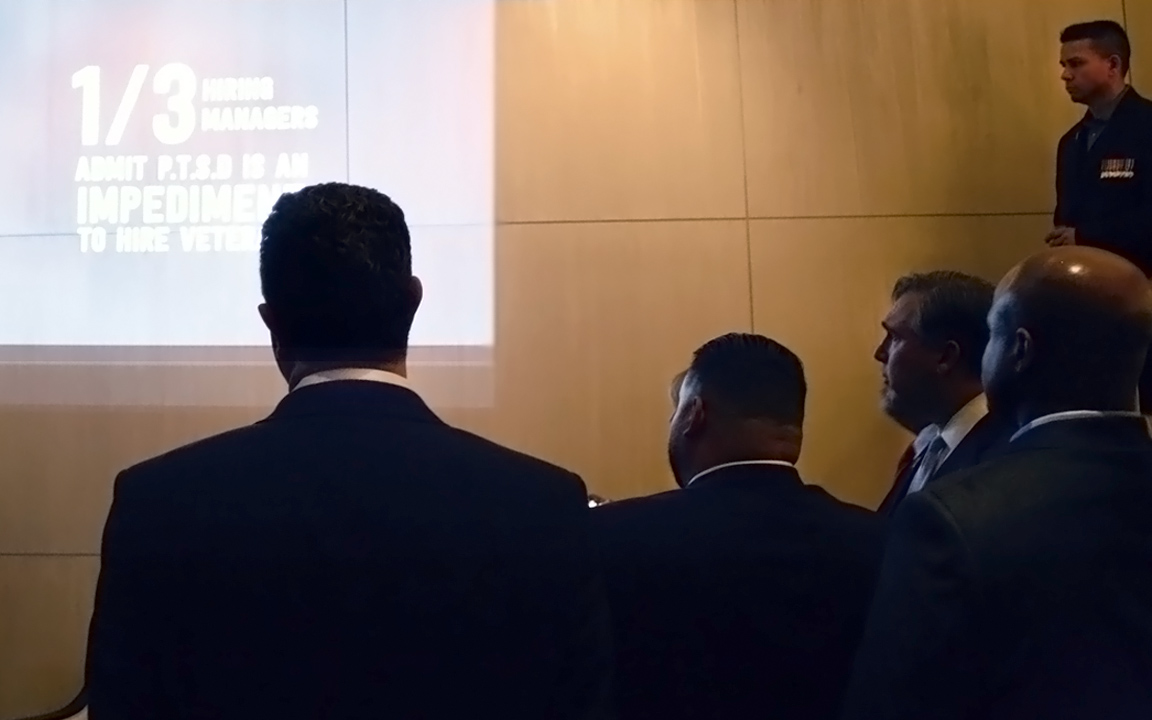 The event continued into the night, moving the party from Mr. McGovern's incredible rooftop garden and into the penthouse, where VRL members showcased a new film short developed by media sponsor: Louis Costa of 8 Lion Studios. The three-minute film titled: The Numbers Game utilized kinetic typography to list of grim statistics facing American veterans – returning from the longest war in American history.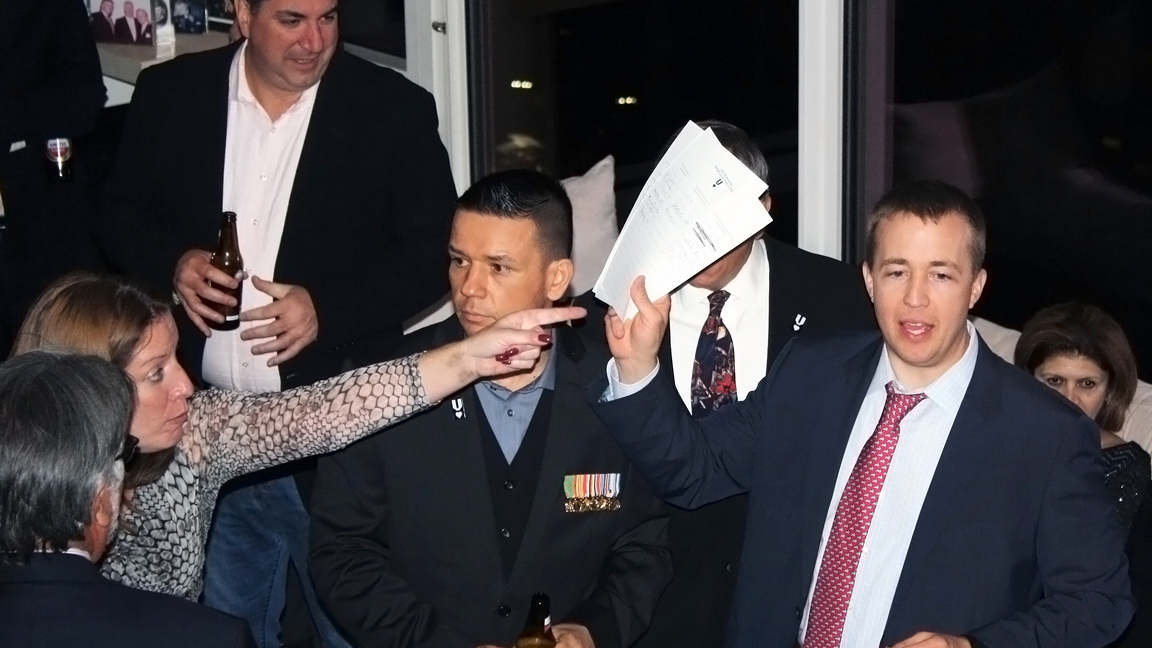 Following the film, Dre Popow reminded attendees of the event's purpose: to provide solutions to the failed Government systems responsible for veteran healthcare, employment and education, through Project 360º. Louis Thorne defined his commitment to American veterans through the event silent auction relentlessly pursuing  VRL's fundraising goal as the event–auctioneer. Leading by example, Louis bid on every item listed and pulled no punches, telling guests and hosts alike: to put their money where their mouth is.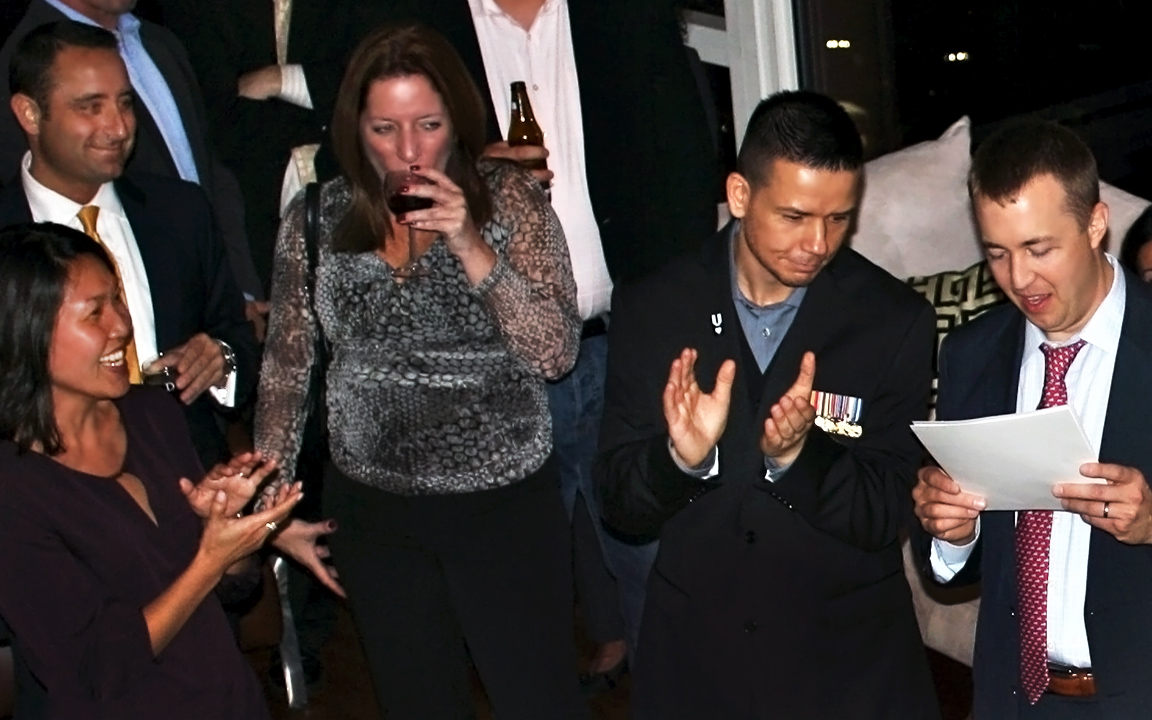 Mr. Thorne's passion paid off – as ninety percent of the listed items were auctioned to supporting guests in the crowd. Seen above, Louis announces the auction winners to the applause of the packed penthouse. Special thanks to the auction winners: Harriet Gordon, Robert Donno, Amy Wong, TJ Durnum, Patrick Denis, and Bradley Ducore – whose generosity dominated the auction and made the night a success.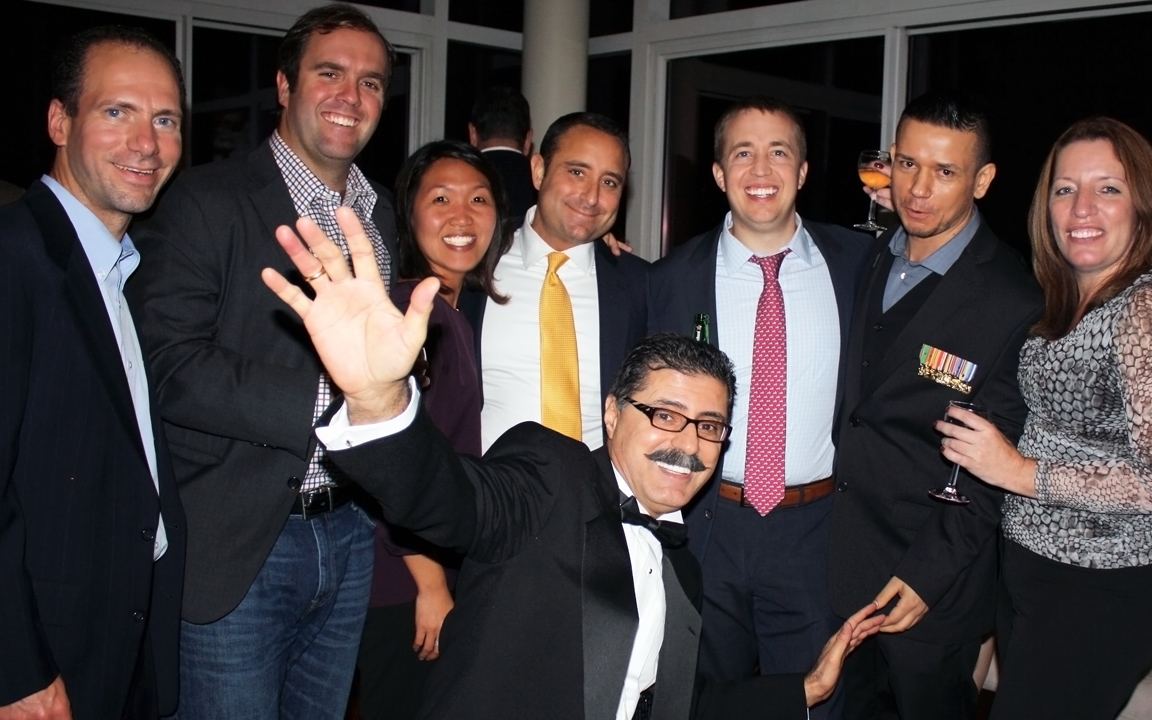 Dr. Samir Johna, MD – Chief Surgeon at the Kaiser Permanente Medical Center in California, and VRL's Chief Operating Officer (seen above centered in a tuxedo) flew from San Diego, California with his wife Layla, for the one-night event – to express his appreciation for VRL's growing number of east coast supporters.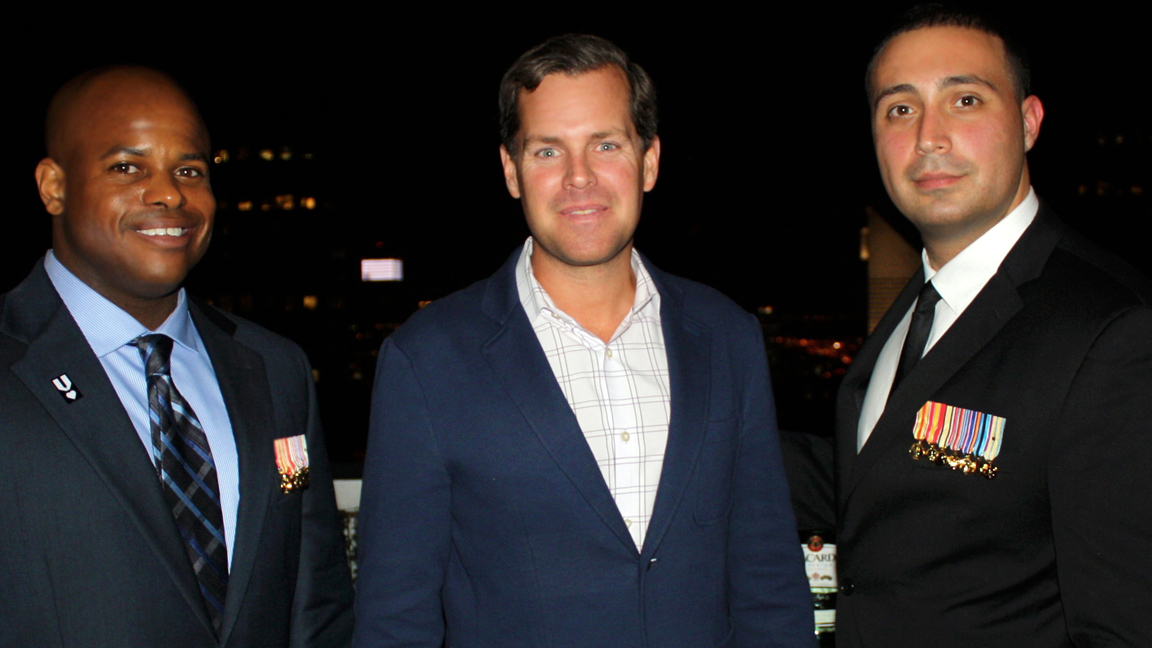 Before VRL existed, the rag-tag group of veteran Marines who now make up VRL's board of directors – were reminded of their humble beginnings with the presence of those who stood by them when no one else would: Paul Bremer, Chief Revenue Officer for Rhythm New Media, seen above centered, was directly responsible for development and execution of VRL's first successful fundraising event, in-support of wounded veteran Brendan Marrocco, in 2011.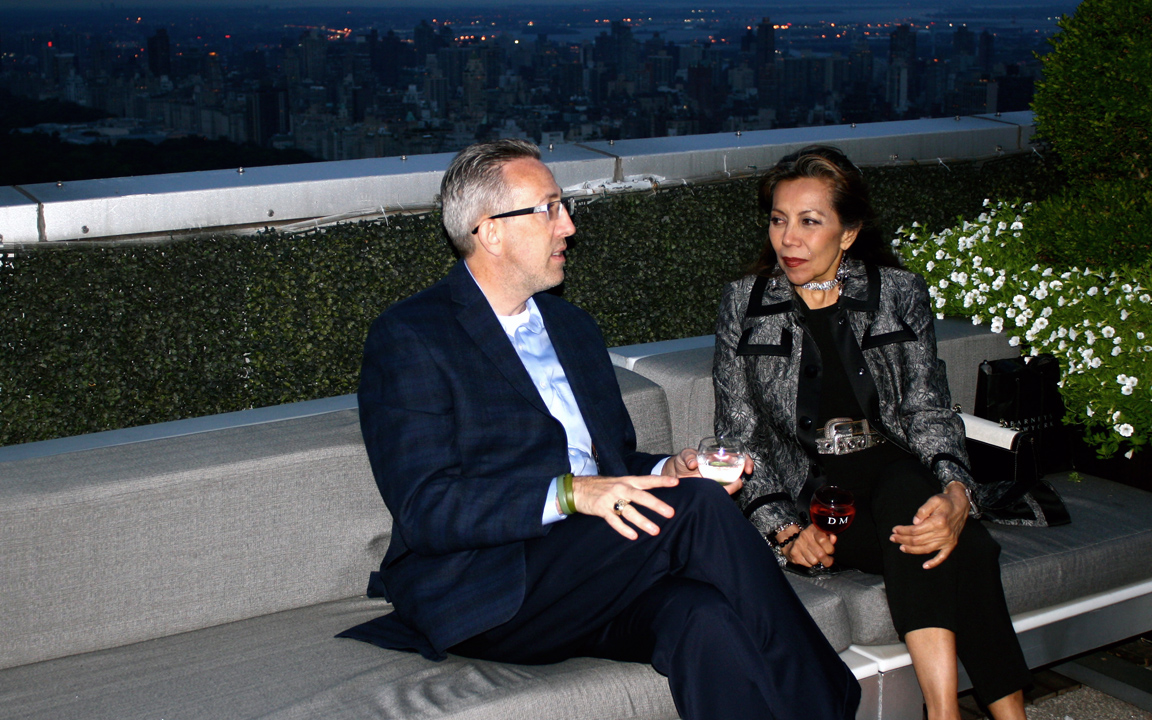 Accompanying Paul was Tom Deirlein, a former West Point Cadet, Army Ranger and founder of the TD Foundation – VRL's nonprofit partner that medically assists children harmed in the crossfire of war. Tom is an Iraq War veteran and recipient of both the Purple Heart and Bronze Star, for heroic actions under fire. Upon completion of his military service, Tom founded Thundercat Technologies, a systems integrator for Data Storage, Networking and Applications. Seen above, Tom speaks with new VRL supporter: Ms. Silvia Pilar, Director of Client Management and Public Relations for Victoria Global.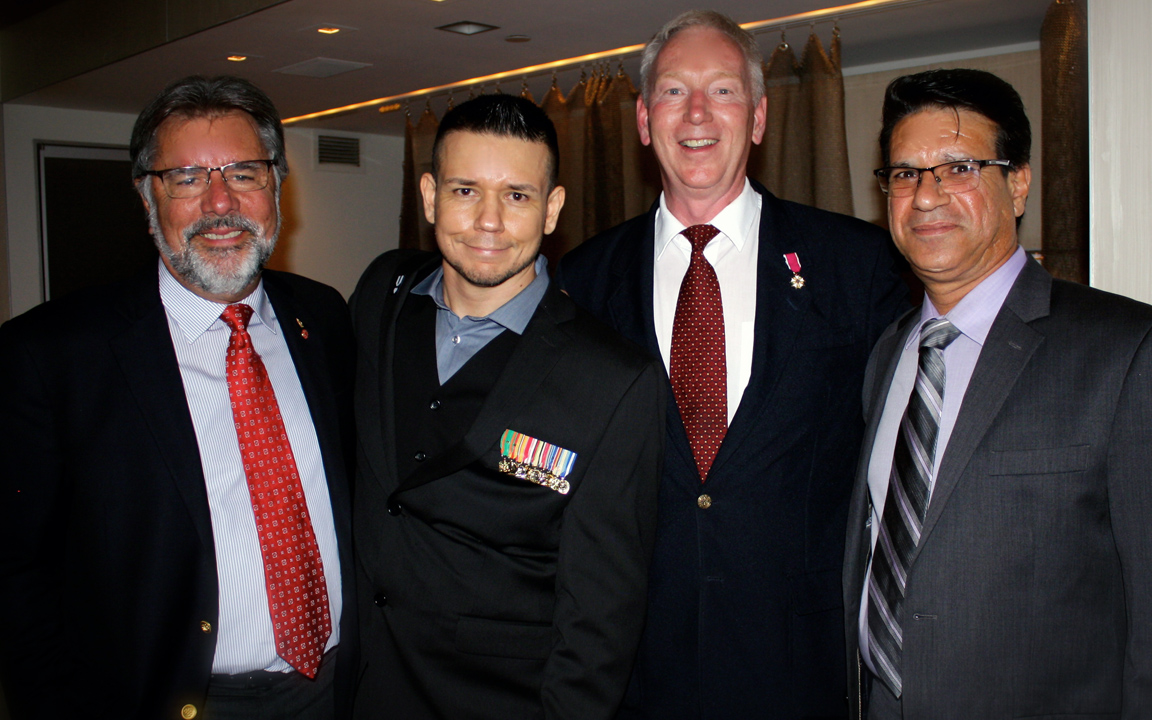 Seen above from left, is Robert Donno, Founder of The Gift of Life Foundation – an established nonprofit organization focused on medically assisting children in-need of complex medical surgeries, free of charge to those who cannot afford medical care. Robert is directly responsible for saving the lives of several children throughout his long and prestigious career. To his right is VRL founder Dre Popow and William Von Zehle, recipient of the Legion of Merit, and Ameer, an Iraq refugee and supporter of VRL.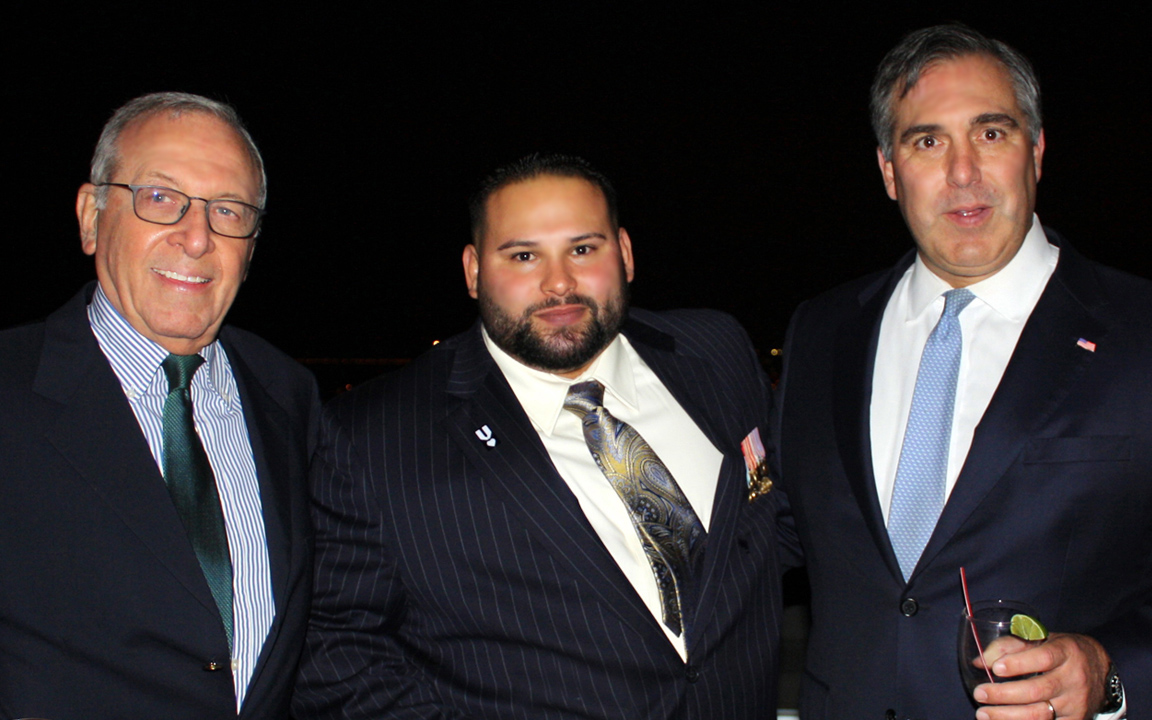 Seen above from left, is former Naval Officer Mr. Charles Wolfe, a retired finance officer in Manhattan, standing with VRL's Director of Federal Relations Kevin Vargas–Colon and Mark Bishop, the Managing Director of INTL FCStone Securities, an outspoken veteran advocate and VRL supporter.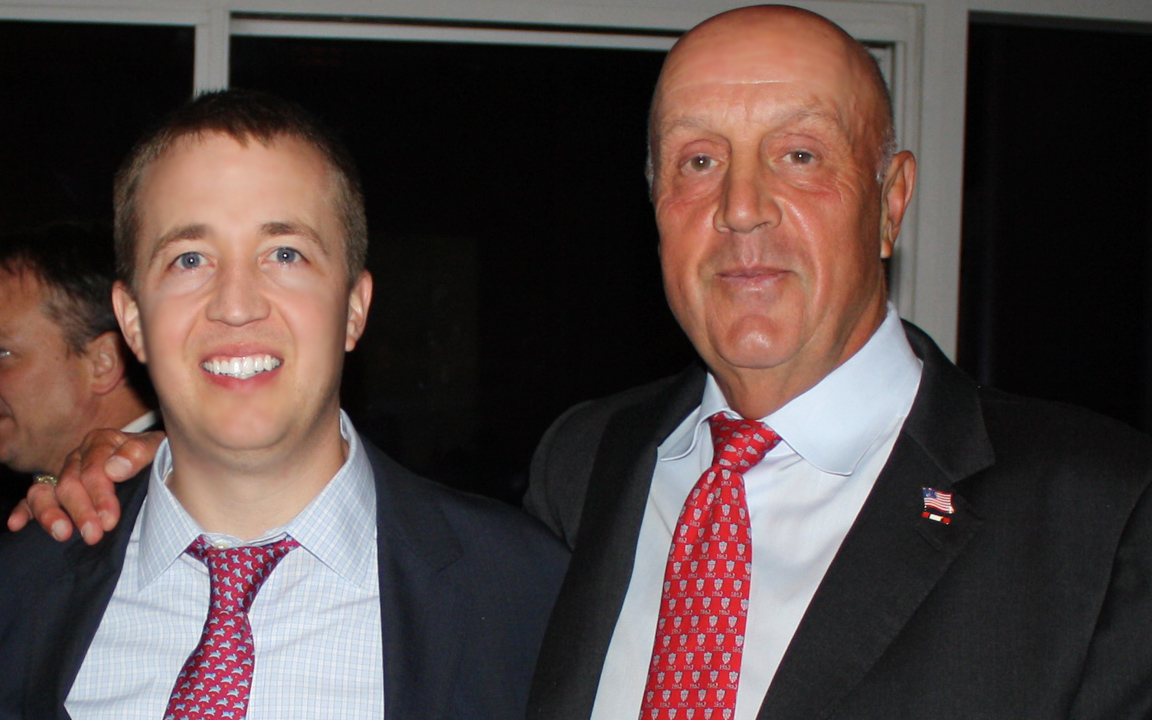 Seen above from left is Louis Thorne, Managing Director and Global Chief Operating Officer of Fortress Investment Group's Liquid Markets Hedge Funds, standing with and United States Army Major General Steven J. Hashem, Executive Consultant and Senior Advisor to the Thayer Leadership Development Group  located at the West Point Military Academy in New York.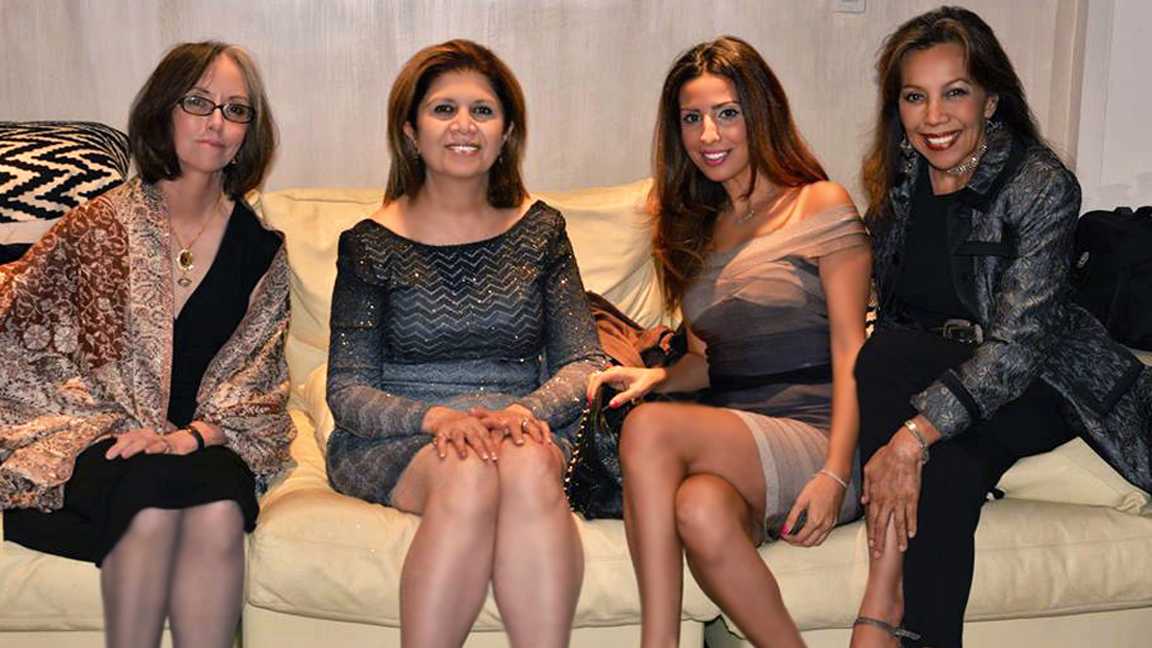 Seen above from left, are VRL supporters: Peggy Russell–Professional Mediator, Dr. Samir's wife–Mrs. Johna, Ninar Keyrouz–Television Executive and published author, and Silvia Pilar–the Director of Public Relations for Victoria Global.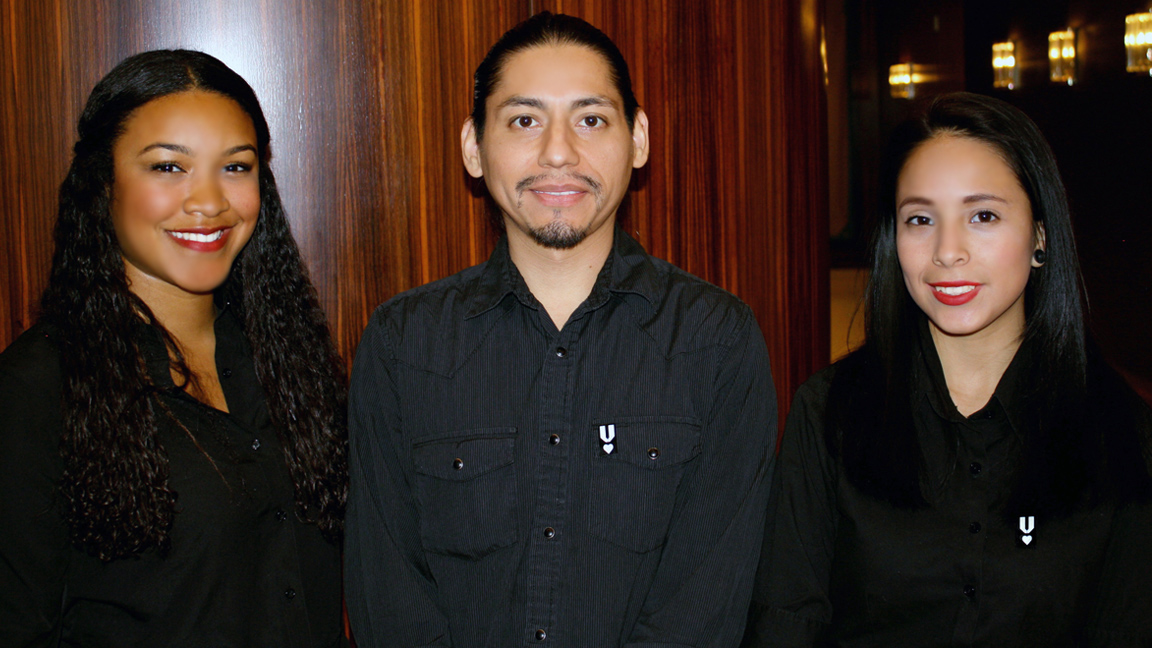 The generous nature of our supporters is vital in achieving VRL's humanitarian mission. Our members are grateful to everyone who supported the event, especially VRL's professional–staff members without whom the events success would not have been possible. Seen above from left is Anna Vargas, Richard Carasco and Hilda Jara. Professional bartender Cassie Vanluvender, (blonde seen below-right) expressed her desire to support VRL by contributing her professional services, pro bono.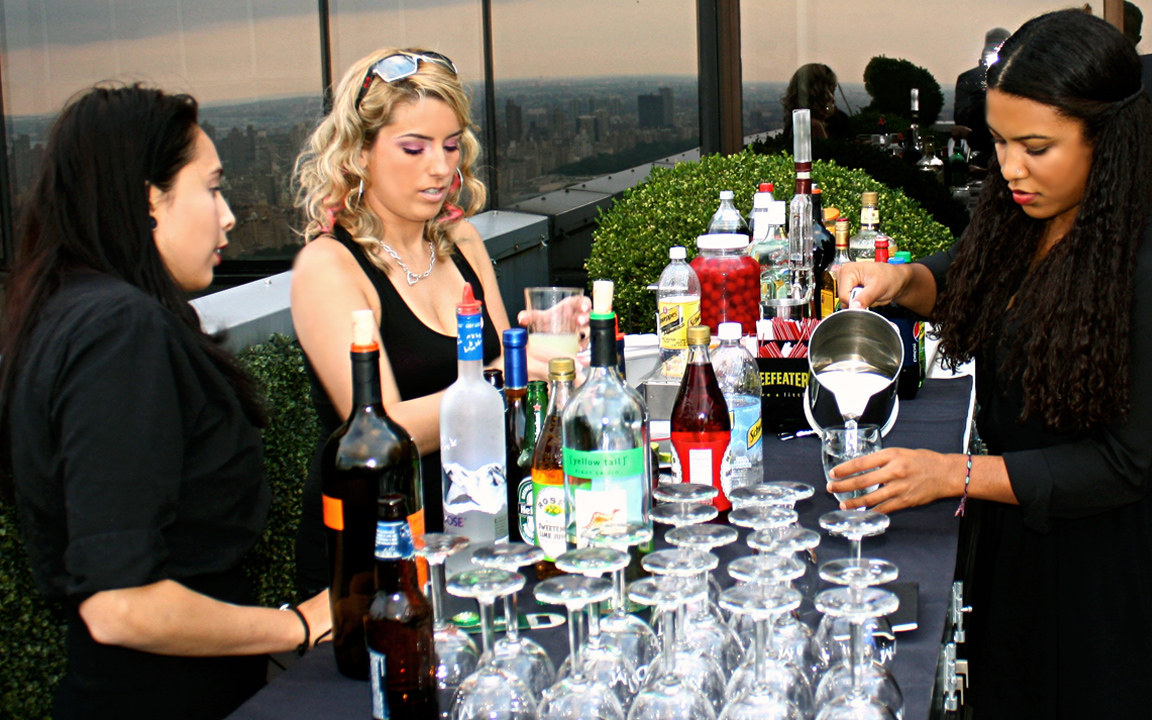 But most of all, VRL would like to thank Culinary Chefs: Harry Coris, Dean Coris, and Swiss Chef Christian, of Dutchess Manor catering (seen below) for their incredible hors d'oeuvres and professional waitstaff, capable of overcoming any obstacle–be it a limited timeline, lack of space or unplanned number of guests.  VRL officially endorsed Dutchess Manor Catering as the exclusive caterer for all future VRL events.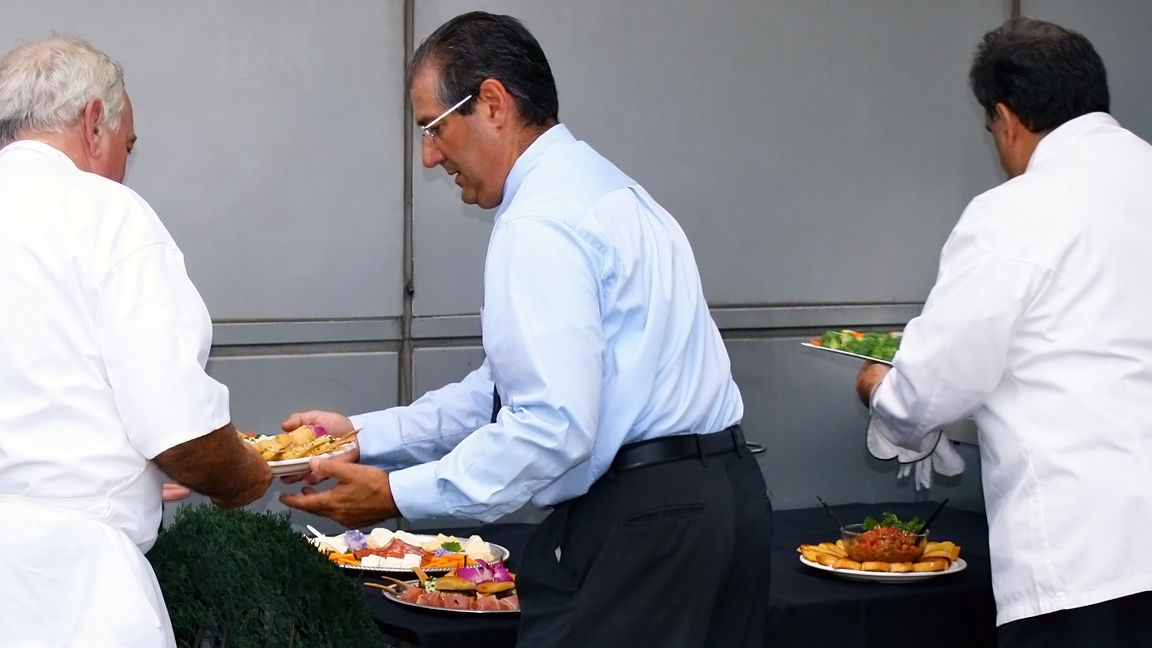 Veterans Rebuilding Life would like to thank of the Manhattan Events attending guests for their incredible show of support. Thanks to everyone who attended, VRL will continue to develop Project 360º as the all-inclusive strategy to address the needs of returning American veterans, by providing them with the tools required to rebuild their lives as American citizens with healthcare, training and employment.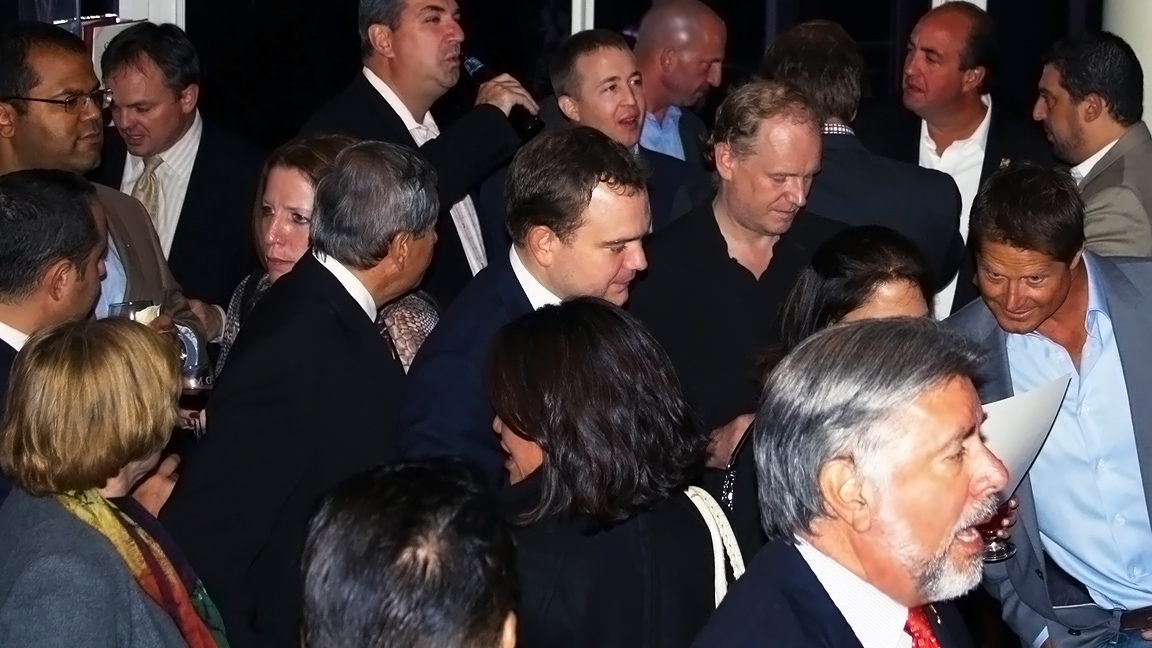 ---