The Success of VRL's Direct Impact Strategy is Evident in the Testimonials Below
---
JAE YIM | TESTIMONIAL
---
EARL FRAZIER | TESTIMONIAL
---
NICK MARTINEZ | TESTIMONIAL
---
PETRE IVAN | TESTIMONIAL
---
 SIXTO CORDERO | TESTIMONIAL
---
AARON COX | TESTIMONIAL
---
 ANDRE ERLINGTON | TESTIMONIAL
---
TODD NOEL | TESTIMONIAL
Born and raised in Queens, NY – Todd Noel joined the Army National Guard at the age of 18 and deployed to Afghanistan where he served with the 1st Battalion, 69th Army Infantry Regiment. During his tour of duty, Todd received a Unit Certificate of Appreciation, for exemplary military service. Upon his return home, Todd received an honorable discharge from his military service and wasted little time making the often difficult transition – from military to civilian life: He married a fellow soldier from his unit, and fathered two children with her. To provide for his new family, Todd applied for employment opportunities with Amtrack Railroads, and successfully completed the required training to be a full-time Amtrack employee. Ambitious to begin his new life, Todd also registered for night-school, using his earned military educational benefits (Post 911 GI-Bill) and studied to become a professional soundboard technician for the music industry. By the age of 19, Todd's future was on-track toward success.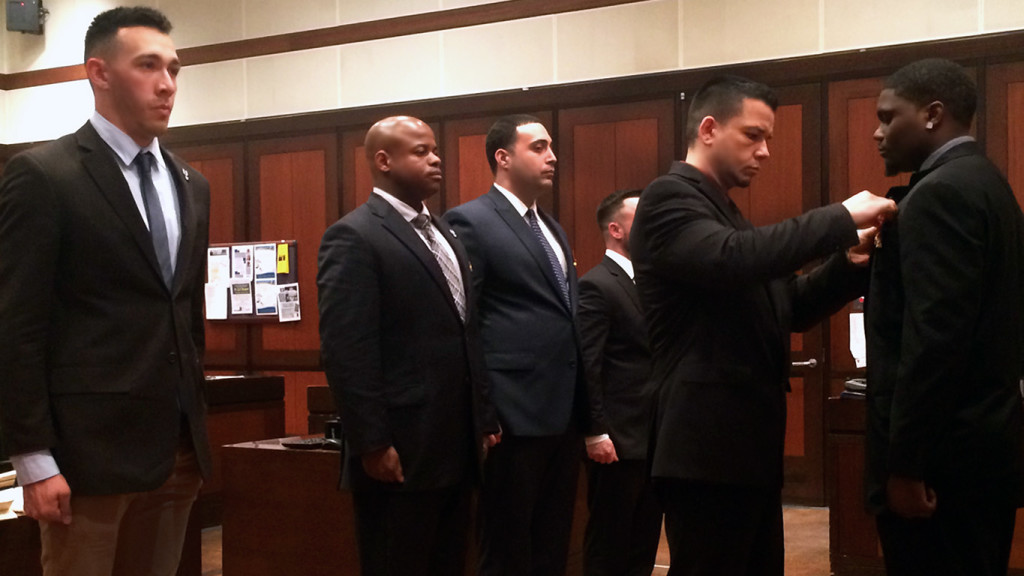 Three years later, Amtrack suffered financial losses that led to mass-layoffs. Todd was given no severance and had to survive on six-months of unemployment benefits. He continued attending night-school and spent his days looking for new work, while his wife continued to raise their two children. It was during this time, that Todd received a letter from the Dept. of Veterans Affairs. The letter explained that the school Todd was enrolled in – was not authorized under the VA's guidelines for military educational benefits. This meant that all future payments would stop and payments already made to the school–must be returned. Todd contacted the school's administration, but they'd already removed his name from the course-registry. Todd fell prey to a "predatory-school" known for unethical recruitment strategies that mislead vets into believing they can use their GI-Bill benefits to pay for school, in order for the recruiters to meet their quotas. By the time the VA finds out, the recruiters are hidden behind bureaucratic red-tape and legal protection–a system designed to intimidate young vets into accepting debt and defeat. Within six months Todd was unemployed, expelled from school and in debt. Todd began drinking to escape. Eventually, drinking led to drugs and ended with his arrest.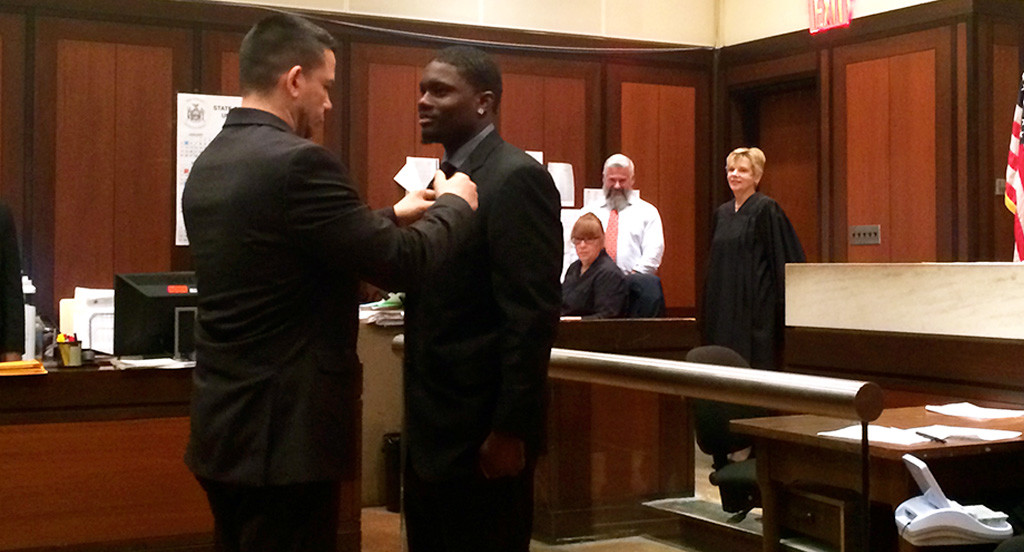 In-light of his military service to the nation, Todd was registered into the Veterans Treatment Court system, under Supreme Court Justice Marcia Hirsch. During his first court appearance, Judge Hirsch introduced Todd to his new VRL case manager, a fellow veteran of the Afghanistan War. The two discussed their personal combat experiences overseas, before addressing the difficulties they both faced upon returning home. Together, they developed a six-month strategy and established a timeline of weekly goals that would bring Todd back on track. The following week, Todd attended his first OSHA training course (provided by VRL at no cost) that will provide Todd with a five-year OSHA permit to legally work in any professional trade – nationwide. Todd successfully completed the course, passed the exam and received his five-year OSHA permit, right on time to attend job interviews established through VRL's network of supporting employers, all of which required OSHA certified candidates. In addition, Todd received free administrative assistance to apply for free, VA healthcare benefits, and legal representation to fight the predatory school of which he fell victim to. Seen above-right is Todd, during his official graduation ceremony, held inside the Veterans Treatment Courtroom of Supreme Court Justice; Marcia Hirsch. During the final stage of the ceremony, graduates are presented with the medals they earned in combat. The gesture is meant to reinstate a sense of pride they once felt for belonging to the 2% of the U.S. population to ever serve in a war in defense of the United States. A veterans difficult civilian reintegration process, can often turn this source of pride, into a sense of shame. Often, this emotional transition is first step in a decline that leads them to criminal court. Today, Todd is employed full-time and resides in Brooklyn, NY with his wife and two children.
---
VRL HUMANITARIAN MISSIONS
In the final phase of Project 360º vets find closure-through-atonement, by helping the victims of war to rebuild their lives. Vets can choose from a variety of projects focused on assisting wounded American veterans and innocent children that were harmed in the crossfire of war. Here's how it works:
When a Vet Saves a Child
The Child Saves the Vet
According to the U.S. Dept. of Veterans Affairs, Iraq and Afghanistan vets suffer the highest suicide rate in the history of American warfare. The majority of these suicides are VA patients with a documented history of Post Traumatic Stress Disorder. The most recorded source of the emotional trauma that defines combat-related PTSD, is collateral damage. (Civilian casualties – including innocent children). The emotional trauma facing these young men and women is a direct result of the combat experiences that took place in Iraq and Afghanistan. By finding a way to help the wounded children left behind, veterans learn to redefine their PTSD as a form of military semantics for having a conscience during combat. From this perspective, instead of sedating the symptoms with prescription pills, they accept their feelings as a form of guilt, an emotion they are naturally meant to feel, until they choose to resolve it. It is paramount to the healing process that veterans make a direct-emotional connection, by identifying with the people and places they assist. And assistance is desperately needed: BBC World News collateral damage statistics detail the decimation of the adult population. Children now make up 56% of Iraq's total population, many of whom have been orphaned by war. More than a quarter suffer the same PTSD symptoms that American vets face. When a soldier of this war, helps a child of the same war, they help each other.
A Common Cause:
The 
Joint Project Strategy
Through VRL's network of nonprofit partnerships, veterans can choose from a variety of volunteer options, including the annual Tunnel to Towers Run–a fundraising event developed by the Stephen Siller Foundation, that provides severely wounded Iraq and Afghanistan veterans with specialized-housing, to accommodate their combat-related disabilities. This is just one example of many options available through Project 360º. To learn more about the Tunnel to Towers event, continue reading:  On September 11, 2001 firefighters on their way to ground–zero were stopped by police from entering the Brooklyn Battery Tunnel, concerned it might be attacked and trap them inside. Many abandoned their vehicles, strapped gear to their backs and ran through the tunnel to the Twin Towers, where they died saving others. Among them was Matthew Garvey, a New York City Firefighter and Alpha Company Marine. Matthew was one of the first casualties of the War on Terror, and became the inspiration VRL's Living Memorial Initiative. People from all over the world come together following in their footsteps, running through the Brooklyn Tunnel, to where the Twin-Towers once stood. The events participation fee is used to construct special housing units for veterans who've lost multiple limbs or in combat. Thanks to all who come out each year to support this noble cause. The strategies success is evident in the mission archive below:
OPERATION | BRENDAN
"Be Stubborn.
There's lots of people 

who'll
say 

you can't do something.
D

o it anyway."
—Army Sgt. Brendan Marrocco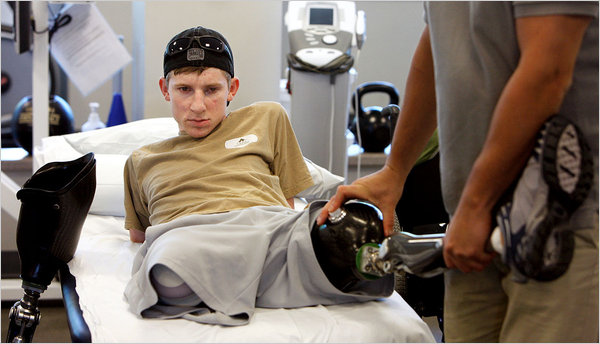 Brendan Marrocco entered the United States Army on January 15, 2008 at the age of 21. On Easter Sunday of 2009, when returning to base after a night mission, Brendan's vehicle sustained a direct hit by an explosive-fired projectile.  One soldier was killed and two others seriously injured. Brendan was one of the wounded soldiers. He became the first veteran of the wars in Iraq and Afghanistan to lose both arms and legs, and live. On May 19, 2011 VRL hosted the Cars and Cocktails Event in Bedford, New York. The event successfully raised thousands of dollars to be placed in the Brendan Marrocco Trust, to be used in the construction of a spec-house in his native home of Staten Island, NY.  Seen above from left: VRL board members ­­Sean Simpson and Christian Zamora, speaking with NGO partner Ed Vick, Executive Officer of IAVA, Iraq- Afghanistan Veterans of America. In the summers of 2010, 2011 and 2012 VRL participated in the Tunnels to Towers run in support of Brendan. We are happy and proud to state that 100% of the donations raised by VRL directly aided in the building of a new home for Brendan, which was completed in the summer of 2013. Brendan had the operation on Dec. 18 at Johns Hopkins Hospital in Baltimore. The 26-year-old soldier received bone marrow from the same dead donor who supplied his new arms. That novel approach is aimed at helping his body accept the new limbs with minimal medication to prevent rejection. The military is sponsoring operations like these to help wounded troops. About 300 have lost arms or hands in the Iraq and Afghanistan wars.
"He was the first quad-amputee to 
survive 
Iraq.
He was really excited to get new arms."
—Alex Marrocco, Brendan's Father
The Marroccos want to thank the donor's family for "making a selfless decision … making a difference in Brendan's life," the father said. The 13-hour operation was led by Dr. W.P. Andrew Lee, plastic surgery chief at Johns Hopkins, and is the seventh double-hand, double-arm transplant done in the United States. Dr. Lee led three of those earlier operations during previous work at the University of Pittsburgh, including the only above-elbow transplant that had been done at the time, in 2010. "Marrocco's was the most complicated one so far," the surgeon said in an interview, adding that it will take more than a year to know how fully Marrocco will be able to use the new arms. "The maximum speed is an inch a month for nerve regeneration," he explained. "We're easily looking at a couple years until the full extent of recovery is known."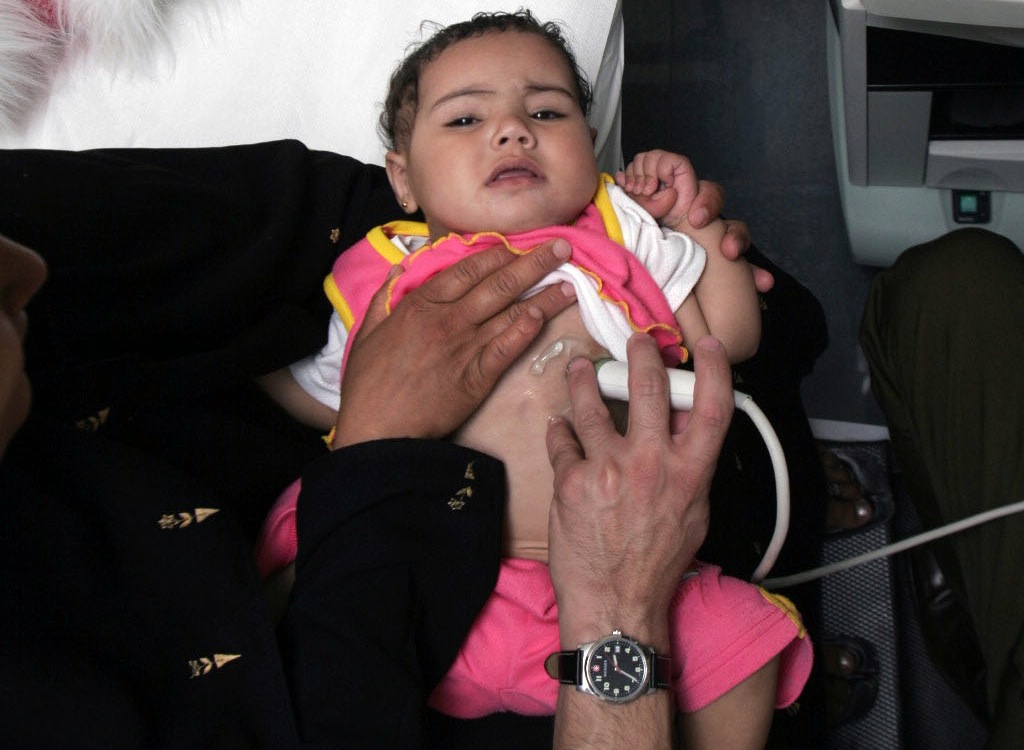 OPERATION | MARAH
A Name That Means "Joy"
Her parents gave her this name because they wanted to provide happiness and hoped to get love in return. But fate gave her a congenital defect that became a mechanically faulty heart. As if this were not enough, Marah was born in a refugee camp in Jordan. When we first visited her we saw a tiny room illuminated by a single light bulb, a one-burner gas stove for cooking, no furniture, no heat, and very little to hope for in a region crowded with refugees. "An operation?" asked her father incredulously, "We feel blessed when the children get something to eat and don't cry at night!" Her mother nodded in agreement, "Yes, when we get food, we are happy." Marah's family had spent more than a year in that room. Every morning the father went looking for work, knowing that there was none. A volunteer physician had examined Marah and determined that her case was way beyond the capabilities of the camp's clinic, but gave a hopeful diagnosis provided surgery was made available as soon as possible. And that was the fortuitous day when they contacted us. We visited the family, decided to act, and went looking for funds. Soon we had managed to get transport and food, and then a hospital and a surgeon who volunteered his services. Marah's operation was successful and the photo shows her getting a follow-up echocardiogram soon after. Today, she is 10 years old. Both she and her family are joyful.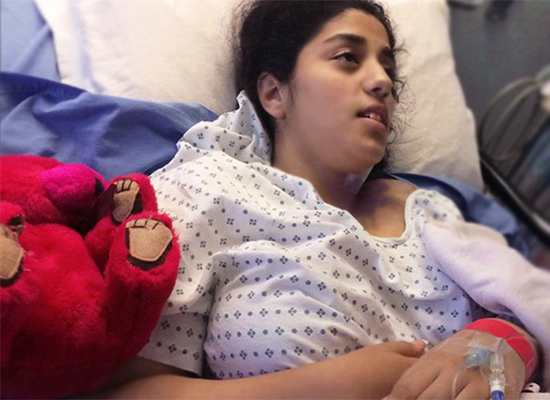 OPERATION | DEEMA
Bullets, Bombs, Burns & Hope
During the first chaotic years of the Iraq War, Deema, a five-year-old girl, was caught in the crossfire when a bomb exploded, leaving her with multiple burns to her face and body. All her mother could do was to try to alleviate the pain and hope for her survival. With a lot of love and a little luck – Deema managed to live, albeit with numerous scars on her body and soul. Surgery was provided in the city of Erbil, where a volunteer surgeon operated on her scars. Partial improvement followed, but large lacerations on her neck and face continued to cause painful spasms and headaches for years to come.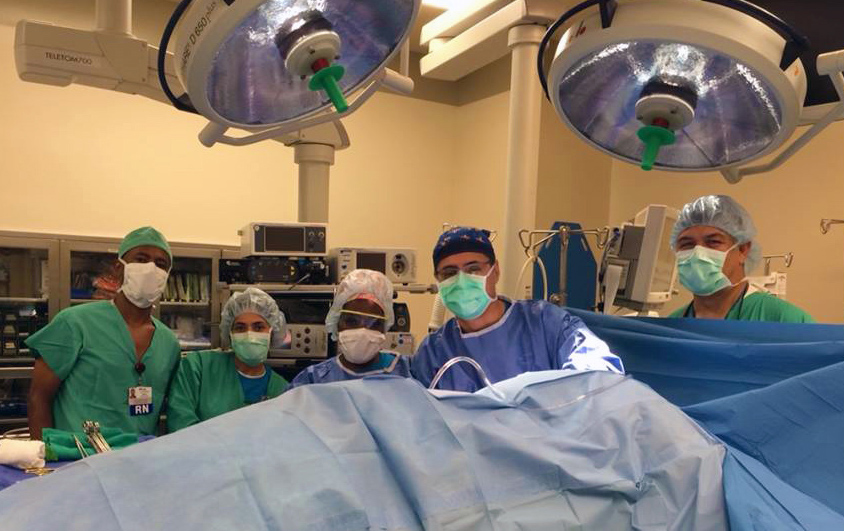 Above: VRL Operations Officer, Dr. Samir Johna (fourth from left) surrounded by the all-volunteer medical staff doing what they do best. Despite the many years of war that followed Deema's tragic accident – hope, providence, and the kindness of strangers united to provide a near-miracle: Deema, her mother and two siblings made the long and hard journey to the United States where they applied for political and religious asylum, as a Christian family defiant of Taliban-rule. Deema is now sixteen and goes to school in Houston, Texas. Her burn scars still need constant attention, but health insurance cannot be provided to those under the status of asylum. When Dr. Samir Johna, VRL's Chief of Operations heard about Deema, he contacted VRL's partners at the Shriners Hospital for Children, and was able to secure free surgery at their location in Galveston, Texas. Deema would have to go through three separate sessions of laser surgery, provided someone could pay the total cost of round-trip transportation from Houston to Galveston during her extensive medical treatment. Thanks to VRL's donor support provided by Americans who define patriotism not through words – but deeds. By helping those who cannot help themselves, their contributions have provided a child with a second chance at life – as an American girl.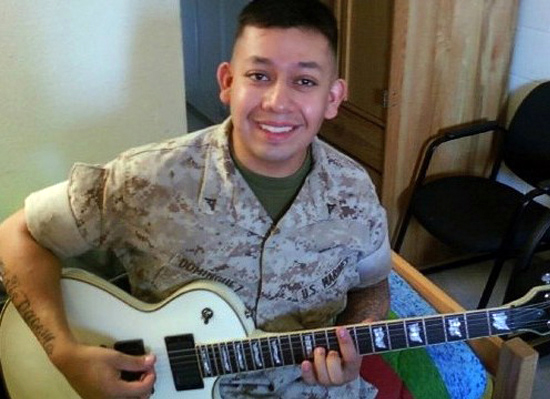 OPERATION | JUAN
"My injuries 
were well worth it.
I love this country."
—Marine Corporal Juan Dominguez
On October 23rd, 2010, Marine Corporal Juan Dominguez slid down a small embankment during a foot patrol and landed on a buried bomb. The explosion that followed sent a shockwave that was both felt and heard for miles. Both of Juan's legs were severed right above his knee and his right arm was mangled, the bones shattered in several places. Juan's body went into shock and put him into a coma, as fellow Marines from his platoon raced to save his life. A dust-off (helicopter medical evacuation team) flew Juan to safety. When he awoke in the medical tent, Juan said "The Taliban failed, I survived." But he did far more than just survive. After sustaining catastrophic injuries and undergoing multiple complex surgeries, Juan's determination is an inspiration to his fellow injured servicemen and women.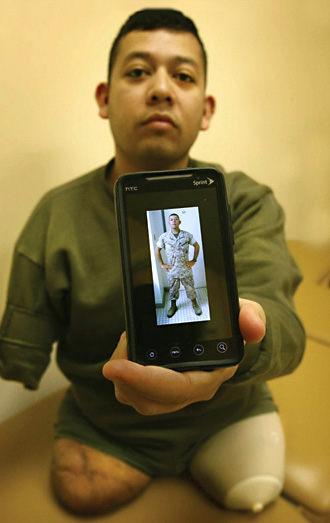 In order to help raise the total cost of developing a spec-home for Juan that meets the needs of triple and quadruple amputee veterans, VRL participated in the 2014 Tunnels to Towers fundraising event in New York City. The proceeds (a $50.00 registration fee per-person) went to the Homes for Heroes project responsible for the construction of Juan's new home.In addition to developing a running team and walking teams to participate in the event, VRL held an additional fundraiser for those who wished to help Juan but could not attend the event in person. The fundraiser was a success, totaling $1,500.00 – all of which directly aided Operation Juan. VRL would like to thank all those who came out to make the 2013 Tunnels to Towers event a huge success.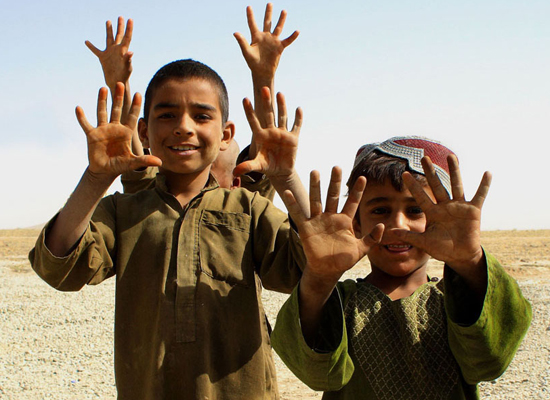 OPERATION | 
OBALAT & NENEB
Obalat was wounded during the eight year campaign that decimated the nation of Iraq. The wounds caused physical deformities leading to progressively debilitating states that could only be corrected with surgery. Their parents sought help, first in their cities and later in Baghdad, but the answer was always the same: This requires surgery that is beyond the capabilities of a country at war. Undaunted, Obalats family spread their efforts to religious institutions, international humanitarian aid organizations, and domestic relief agencies, during several grueling months of diminishing hopes. Obalat, a spunky four-year-old boy who endeared himself to nurses, doctors and caseworkers alike. Despite his ailment, he always offered a smile and a welcoming gesture to any person who approached him. Neneb, thirteen, with a maturity that revealed years of hard life, was the stoic who quietly looked at you and answered in short, blunt sentences. Both knew that help had to come, and both understood in their own ways, that help was not assured. 
Veterans Rebuilding Life was contacted through VRL Director of Child Projects; Lt. Marikay Satryano, whose military experience with international civil affairs makes her the authority on all VRL humanitarian operations involving children. Lt. Satryano was told that time was running out. Either the boys receive treatment within the next few months, or they would be declared a medical loss. VRL scrambled to contact surgical associates in California, and launched overnight fundraising campaigns to raise the total cost of  travel for the two boys, from Iraq to the U.S. where they could receive the medical attention the required, by an all volunteer medical staff. Both surgeries were successful. Both boys are back home leading a normal and healthy life, as much as one can in Iraq. Regardless of what the future holds, both are grateful for this second chance at life a handful of strangers provided, a world away.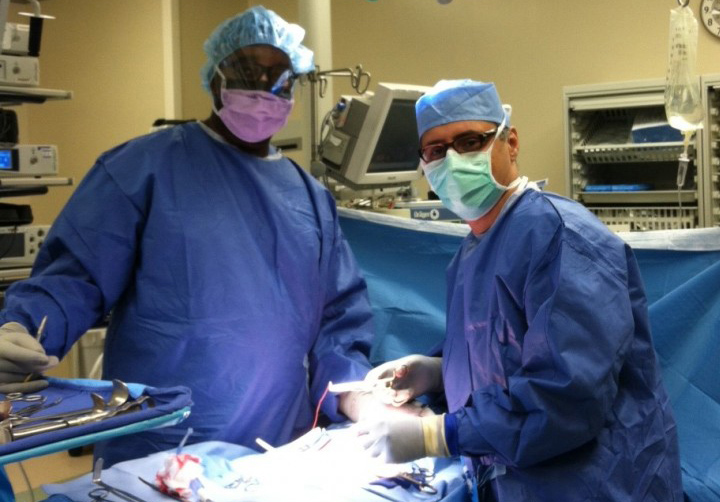 OPERATION | YOUSIF
After years of chronic pain with every step
Yousif would lose his leg by age 12
Yousif's leg was crushed by shrapnel in the war–torn nation of Iraq. He had endured multiple surgeries in what's left of Iraq's medical infrastructure. Because of limited supplies and personnel, Yousif's surgeries were unsuccessful and left his legs uneven, making it extremely difficult and painful to walk. As he grew, so would do his medical problems. Left untreated, he would have lost his leg by age twelve after suffering years of chronic pain with every step. Yousif's story is all too common in today's Iraq, where violence has increased since the U.S. withdrawal of military forces. The life expectancy of Iraq's children has dramatically declined in recent years, according to the BBC world news report. Iraq's adult population was decimated after ten years of war. Children now make up 56% of Iraq's total population of 33 million. But overwhelming odds are no match for the joint operation strategy: The Shriners Hospital for Children approved Yousif's care on a charity basis, provided VRL could raise the cost of a round–trip flight to the hospital, where he was met by a volunteer medical staff. Yousif's surgery was a success. The boy will be able to keep both his legs, which will continue to grow in a healthy manner thanks to the generous support of VRL's friends.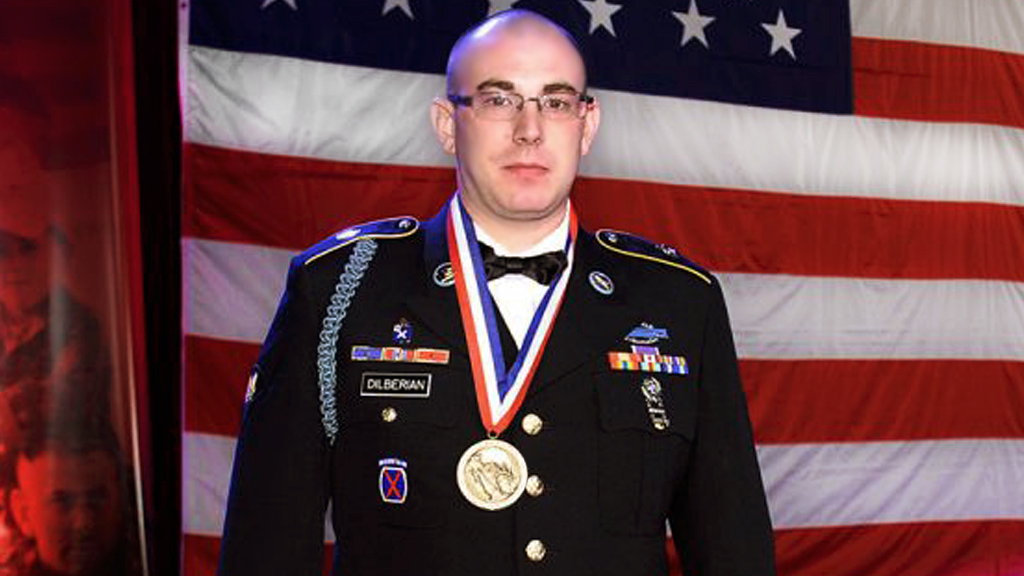 OPERATION | BRYAN
"I'd do it a million times over.
There's nothing to regret."
—Army Specialist Bryan Dilberian
On July 1, 2011, Bryan, a gutsy Brooklyn boy, began the fight of his life. While on a routine patrol in Afghanistan an improvised explosive device (IED) exploded. Instantly, Bryan's best friend, PFC. Jimmy Waters, was killed. In that moment, Bryan was also hit by shrapnel and critically wounded. His battle began. On the field he was given first aid, and with 4 days journeyed to Kandahar, Germany, and then home to the United States. Initially, Bryan lost an enormous amount of blood, but miraculously the fighter in him held on. Bryan lost both legs below the knee and his left arm below the elbow. Ten days after his initial surgery in the new battlefield of Walter Reed Hospital, SPC. Bryan Dilberian got himself up and dragged himself (IV poles and all) to the Physical Therapy Unit and began to fight his way back. In an interview, Bryan stated, "They can take my legs, but they can't take my pride." One thing that does not need fixing is his incredible fighting spirit. The courage he has displayed is remarkable. In an interview for the Daily News, Bryan said he doesn't second-guess his decision. "I would do it a million times over," he said. "There's nothing to regret about it. I did something for the country and I'm proud of myself. Upon honorable completion of his military service, Bryan began a career with the Brooklyn Fire Dept. and participates in fundraising events aimed at assisting severely wounded vets.
On May 17th, 2015 – Bryan participated in the first historical stair climb at 1 World Trade Center. Bryan endured over 90 floors, 180 flights and 2,066 steps to make it to the top floor observation deck. The event, developed by the Tunnel to Towers and Captain Billy Burke Foundations, was created following the completion of the new Freedom Tower in downtown Manhattan. The events purpose was to raise the cost of constructing smart-homes for catastrophically wounded service members of the Iraq and Afghanistan Wars. VRL first met Bryan's mother, Mary-Jane Dilberian, through the Brooklyn Supreme Court, where she works diligently to support the Veteran Treatment Court system of Brooklyn. "She told us about Bryan, his service, sacrifice and commitment to a personal sense of duty." said VRL member; Kevin Vargas-Colon. Inspired by his life of service, VRL raised the cost to cover Bryan's participation expenses and meet his fundraising goal for the historical event!" Bryan celebrated his achievement with VRL members the following week, as the official Guest of Honor during VRL's Battery Gardens Event in Manhattan.
OPERATION | 
TABAREK
The undersupplied medical staff of war-torn Iraq 
were unable to treat Tabarek's leg properly, leading 
to an infection that could turn lethal, if not medically treated.
Eight–year–old Tabarek entered the hospital dragging her leg through the hallways of the children's surgery wing. She was the victim of the Iraq War, caught in the crossfire of combat. Tabarek underwent two surgeries to remove a cyst, followed by a bone-graft to enhance the healing. The operations failed. Tabarek developed a condition called pseudo arthrosis, which left her unable to walk. VRL's partner, The Shriners at Boston Children's Hospital, agreed to waive the medical cost of treating her, provided VRL would pay for Tabarek's travel expenses from Iraq to the United States. VRL requested photos of Tabarek in order to develop an online advertising campaign to cover the cost of her travel expenses. For every contribution over $25.00 we offered donors a VRL T-shirt and dog-tag necklace. Working around the clock, we made the deadline, exceeding our goal of $2,500.00 to $2,650.00. Tabarek received her round–trip ticket, making it possible to undergo the multiple surgeries that led to a successful recovery. Just days after her final operation, Tabarek is capable of walking with the assistance of a temporary medical boot. On August 27th, 2010, she returned home with her grandmother, where they were received by a grateful family. Tabarek was VRL's first humanitarian project and led to the mission success of many more.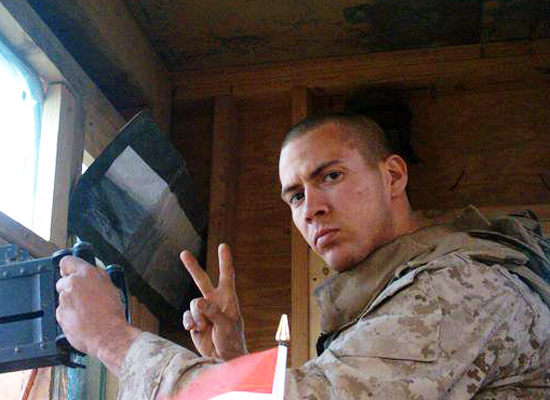 OPERATION | 
TODD
"I consider myself lucky. 
I wake up every morning and figure 
I have 
a second chance at life, so I get up and go."
—Marine Corporal Todd Nicely
Corporal Todd Nicely, a native of Arnold, Missouri found his calling as a mentor for junior Marines. At the ripe old age of 26, he earned the title of "Old Man Marine." Todd met his wife, Crystal, also a Marine, at the age of 24. The couple were stationed at different bases, but within proximity of one another in North Carolina. They married on February 20, 2009 in Jacksonville, North Carolina. Todd had already served a tour of duty in Iraq in 2008 before re-deploying to Afghanistan in 2009, where he was directly responsible for the lives of 12 junior Marines in the 1st Squad – 1st Platoon – Company F – 2nd Battalion – 2nd Marines.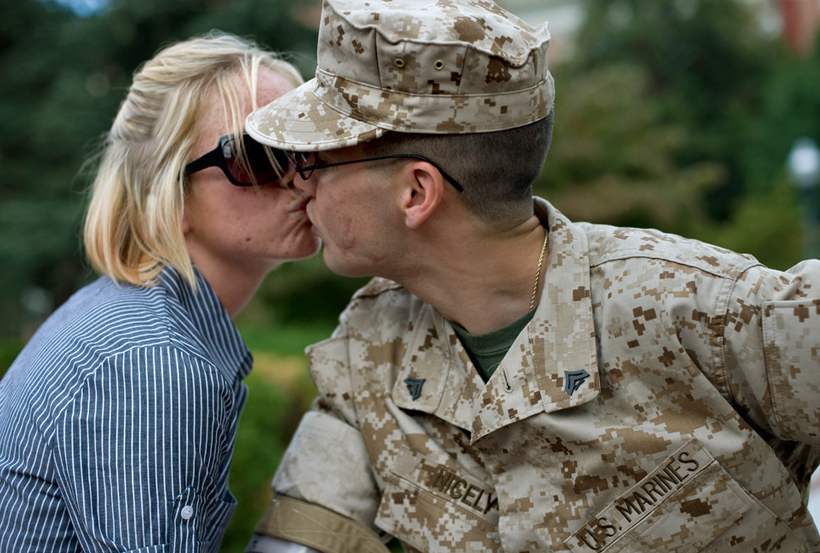 On March 26, 2010 Corporal Nicely was leading 1st Squad back from a security patrol when, just as he began to cross the bridge, he stepped on a pressure-activated land mine. After receiving emergency medical help from his platoon and a medic in a nearby platoon, Nicely was transported to the military hospital in Landstuhl, Germany and then flown back to Washington, D.C. to Walter Reed's Military Advanced Training Center, where amputees get physical and occupational therapy. Todd had lost all his limbs on that battlefield. His recovery depended on spirit and grueling therapy. Amazingly, dramatic improvement followed, to the extent that he even mastered to drive a specially equipped automobile!  Todd's comment regarding his condition would humble any of us: "I consider myself pretty lucky. I wake up every morning and figure I have a second chance at life, so I get up and go."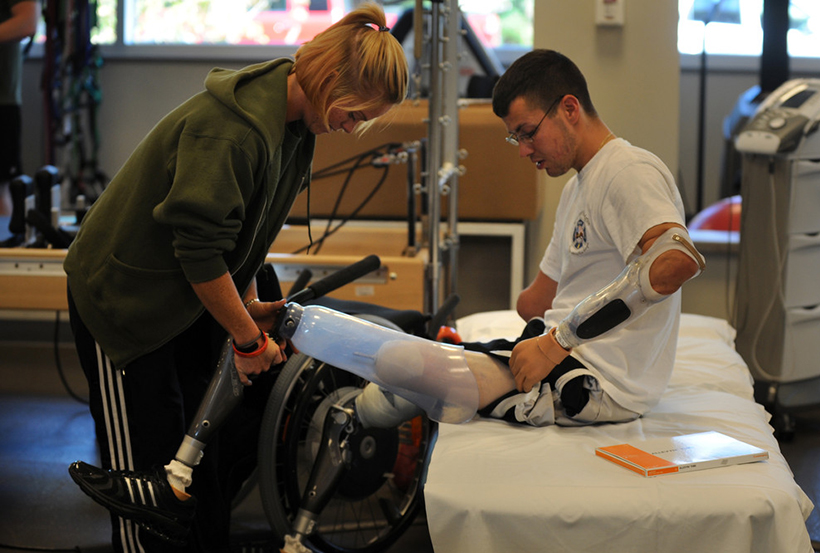 Todd and Crystal Nicely have learned together what it means to embody the Marine motto, Semper Fidelis. In a recent interview, Crystal mentioned how blessed she feels when she thinks of growing old with Todd and watching their grandchildren together. VRL was honored to participate in the 2011 Tunnels to Towers Fundraising event to raise the cost of construction to build Todd and Crystal's new spec–home by a lake in the Ozarks, Missouri. A home that represents our gratitude for their sacrifice. Corporal Todd Nicely is a rehabilitation success story.  His courageous attitude toward his injuries provides the keystone for his impressive progress. It is the support that permits all the other pieces to fall into place. He considers himself lucky to be alive and wakes up every morning grateful for a second chance at life.


OPERATION | 
ZAHARA
Hope Reborn By Way of Gossip
Congenital heart diseases are often hard to diagnose and always very expensive to treat. Zahara's parents saw their little girl's life getting dimmer with every passing month, but even an x-ray was far beyond their means. Her father said, "What is the worth of anything when life is gone? We must get money and save her, regardless of sacrifice!" The family sold most of their belongings, including animals, furniture, and a little plot of land. That proved to be enough for physicians' evaluations, echocardiograms, medicines, a few days in hospital, and a final diagnosis of congenital heart disease. Surgery was prescribed, at a prohibitive cost. The family went back home in despair. But hope was reborn by way of gossip. A neighbor knew another who got help from some strange and obscure group of foreign do-gooders. This neighbor did not know their name, but she would ask, and God willing something good would happen. And so it did. We read her file and understood that an early intervention had a significant chance of success. Through the combined efforts of a volunteer surgeon and pledge from an available hospital, Zahara went with her father to face the unknown. She returned with a tired, but very happy smile.
"My daughter has a future."
s
aid her mother in wonder.
"Life is good."
OPERATION | 
MAHABA
Mahaba has three strikes against her: as a Kurd, she and her family suffered prosecution under Saddam Hussein's dictatorship. As a girl, she's of secondary importance in her war-torn community. And her spinal chord injuries are beyond the medical capabilities of Iraq's destroyed medical infrastructure.
Three strikes for Mahhaba. Her condition was labeled progressive, meaning her spine curvature would continue to increase until the physical constriction made it impossible for her to breathe. Like any family, Mahaba's mother and father refused to accept the death of their child. Despite the language barrier and lack of resources, they made contact with VRL. With help from our friends at the Shriners Hospital for Children, medical costs would be taken care of, leaving only the cost of travel for Mahaba to get to the hospital. The $2,400 travel expense was a blow to the family, as they liveed in one of the poorest war–torn regions of Iraq. But thanks to donations provided by VRL members, Mahaba's travel costs were successfully met on time for her surgery, which was performed successfully on March 12, 2012.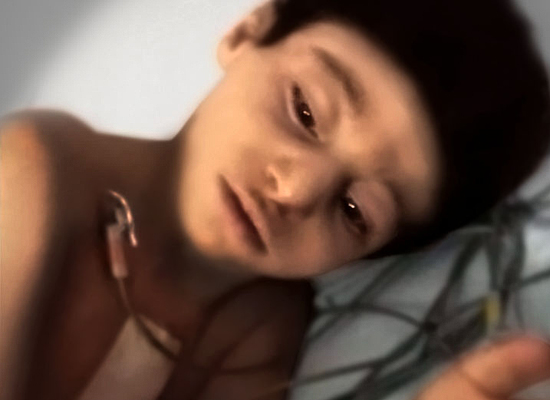 OPERATION | 
DAVID
"A decade of war has 
decimated Iraq's adult populace. 
Children under the age of 17 – 
now make up 56% of the nations total population."
—BBC World News Report
A five–year–old boy from the plains of Nineveh, Iraq, diagnosed with congenital heart disease was brought to Amman, Jordan, through VRL's joint humanitarian partnerships and the University of Indiana Pediatric Cardiac Team. A new medical evaluation was completed in Amman by Dr. Salaymeh, who determined that the defect needed to be repaired with emergency open–heart surgery. The patient underwent a successful repair. David recovered in Amman for one week, before departing home to grateful parents. After more than a decade of war, Iraq's adult population was decimated. Children under the age of seventeen now make up 56% of Iraq's population, a total of 33 million people. According to BBC's world news report: violence increased after U.S. withdrawal of military forces from Iraq. Since then, over 1,800 children have been killed in acts of violence, (more than half of the victims under the age of 14). In addition: 35,000 infant deaths are reported annually, and one-in-four children has stunted physical and mental development due to lack of nutrition.  *Data Source: The BBC World News quoting the metric data provided by the 2013: Iraq War Child Report.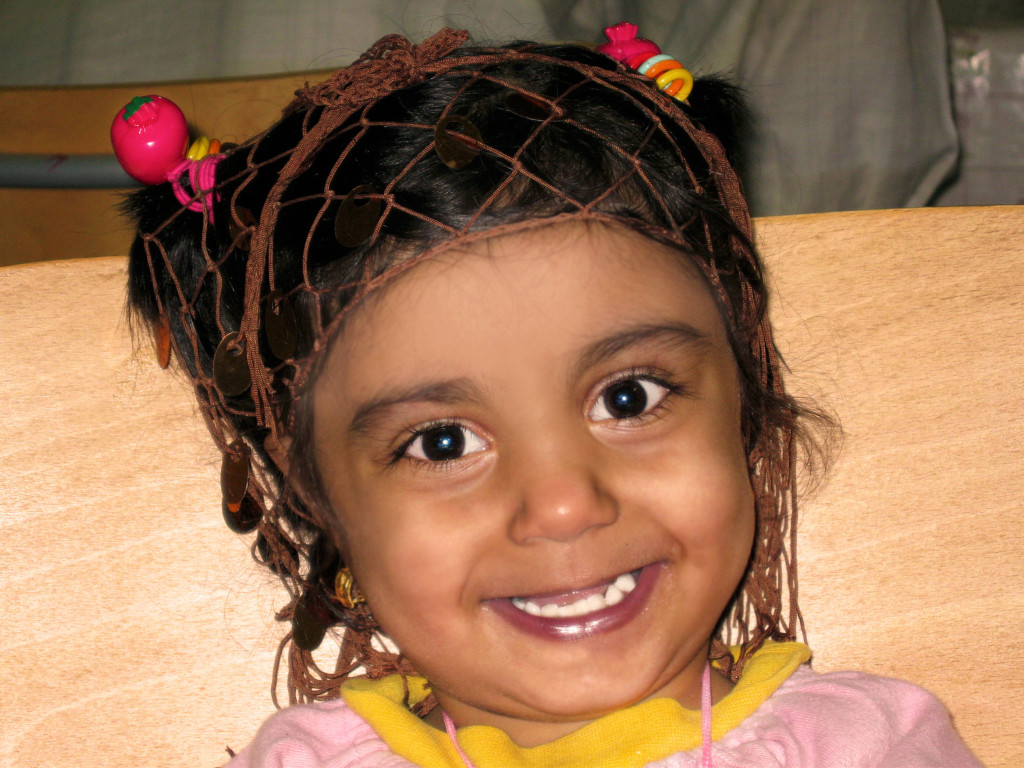 OPERATION | 
SARA
Her parents knew that their daughter was in danger. 

She was too small for her age, often gasped for air, 

and felt so weak that she could barely walk.
But in Iraq, a simple echocardiogram and subsequent diagnosis can take weeks, if not months, of persistent efforts. It means going through checkpoints and crossing dangerous neighborhoods, always facing the unknown and always forced to wait in long lines only to be told "come tomorrow." As her condition deteriorated, Sara's parents met with other families with sick children and they pooled their resources for a trip to Jordan. A total of 59 kids plus fathers or mothers crammed into a bus and started the treacherous journey through the Al-Anbar Province. At the hospital in Amman Sara got a diagnosis of congenital heart disease with cyanosis and underdevelopment. The mother was told, "It is surgery or a slow death." In despair, she went to the Red Crescent and the Red Cross, knocked the doors of one charitable organization after another, until somebody told her, "Try that American NGO, they have a good reputation." And that's how we met her. Our team got the ball rolling, monies were found, hospital services were promised. Sara underwent surgery…and blossomed. Today she runs with her sisters, a healthy nine year old who greets everybody with a big smile.


OPERATION | 
RUSUL
In America, a child with sudden and severe health problems 
is rushed to the hospital, where all available resources 
are put to use until a cure is found.
But in countries like Iraq – parents are often told, "It's too serious. We don't have the equipment, we don't have the staff, and we simply don't have the money." What is a parent to do? Rusul was born with a ventricular septal defect (VSD), that is, a hole in the wall that separates the two lower chambers of the heart. Rosul's mother informed the medical staff that she started having difficulty breathing at four months of age –  and that her condition deteriorated with time. An echo-cardiogram revealed the defect, but physicians at the Iraqi hospital told her that surgery at this level was not feasible in their country. Rusul's mother was not deterred. She made inquiries, obtained information, contacted charitable organizations and finally, with a cry of relief, heard that Gift of Life Amman, would take care of the surgery if she managed to bring her daughter into that country. That's where Veterans Rebuilding Life stepped in. We dipped into our funds and found the money for transportation and lodging. Getting documents was not easy for Rusul's mother. She fought with public officials and waited patiently in dozens of lines, but the day came when she was able to stuff a suitcase and travel with her daughter to an unknown country. We monitored their trip and made sure that both arrived to the hotel safe and sound. Dr. Samir, VRL's surgeon-benefactor, as well as Dr. Mark Turrentine, from the Gift of Life, personally handled the surgery. Everything went well! Rusul is thriving, the diagnosis promises a normal life ahead, and we are very, very happy.  Seen above is little Rusul, during the operation. Just days later, the final wires and tubes were removed from little Rusul, and she was transferred out of the ICU and into her grateful mothers arms.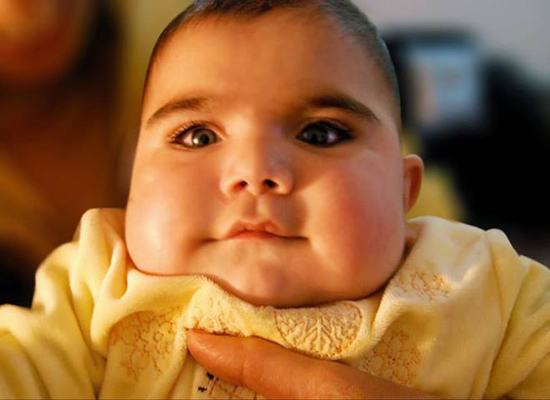 OPERATION | 
BABY M
2012  ~  2012
Meron Mazin, a six-month-old Iraqi boy, affectionately nicknamed "Baby M," was brought to VRL's attention after his parents traveled thousands of miles to escape the violence in Iraq, seeking refuge and medical assistance for their child who was suffering from congenital heart disease. He was referred to VRL by the family of one of our previous patients, in the hopes we could help him. Baby M was brought to Amman, Jordan through VRL's joint humanitarian partnerships, and the University of Indiana Pediatric Cardiac Team. A new Medical evaluation was completed in Amman, where it was determined that Baby M's defect needed to be repaired with emergency open–heart surgery. Baby-M underwent a successful repair, but the operation became complicated by internal bleeding for which he was rushed back to the operating room. Surgeons worked around the clock to save his life. Baby M eventually succumbed to multi–organ system failure. The child was VRL's first and youngest child-patient loss. Everyone at VRL was deeply affected by this tragedy. While nothing can console his grieving family, VRL assisted in arrangements, to transport Baby M home for a proper burial.
---
You will always be a part of our lives B
aby~M